Historical Footnote? – August 2011
Shot of the Month – August 2011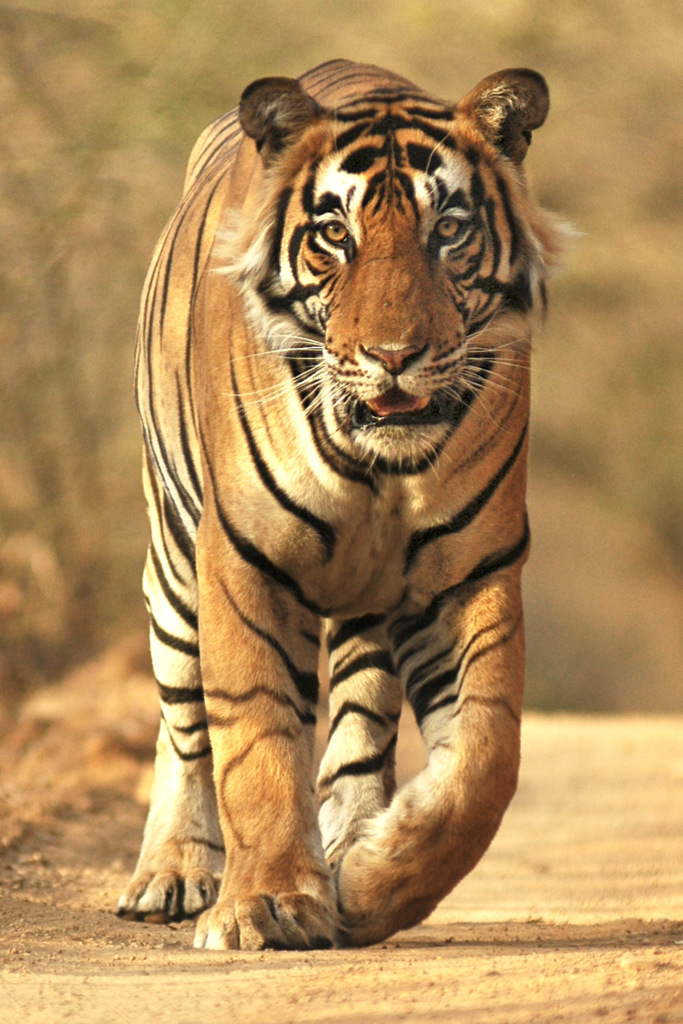 No introduction is required for this fellow.
The tiger is one of the most widely recognized animals in the world.  Humans have been mesmerized by this apex predator for thousands of years.  You could spend a lifetime cataloging all the historical, mythological, religious, literary, and cultural references to the tiger.
The tiger is one of 12 Chinese zodiac animals.  It is an earth symbol. Tigers are the national symbol for at least 6 countries and found on many national flags.  Tigers are an important symbol in Buddhism.  Tigers play every sport you can imagine: the Detroit Tigers (baseball), the Balmain Tigers (Australian Rugby), the Sunipret Ice Tigers (German Hockey), the UANL Tigers (Mexcan soccer), and well, there are hundreds more.  Elvis thought they played a bit rough and the "Eye of the Tiger" gave Survivor a #1 song in 1982.  A tiger was an important character in the Jungle Book, was a buddy of Pooh, and a tiger was found on a life boat in the Life of Pi.  Calvin's best friend was a tiger and a tiger named Tony helped sell a lot of cereal.  From cultural god to Wall Street hawker, the tiger has been voted, at least in one poll that included 73 countries, as the world's favorite animal.  Yes, even more popular than Lassie and her canine brethren.
Normally from here I would attempt to beguile you with a host of fascinating facts and tidbits about the tiger's amazing physical traits or abilities.  Or regale you with the challenges and risks of getting this photo of a Bengal Tiger in Ranthambore National Park in India –there were a few.
But none of that matters.  What matters is that you understand how completely and utterly we have destroyed a species that we seemingly love and admire so much.  Take a marker and color in most of Asia on a map – a huge swath of the land mass of our planet.  That is where tigers used to live.  Now tape that map on the wall and throw 6 or 7 darts at that colored area.  That will give you a sense of the space where tigers now have to live.
In 1900 there were 100,000 tigers in the wild.  There are now around 3,000.
In just more than a lifetime 97% of tigers have been wiped off the planet.  The Bali tiger went extinct in the 1940s.  The central Asia tiger vanished in the 1970s.  We killed the last tiger in Java in the 1980s.  The south China Tiger was killed off in the 1990s (a few still exist in zoos).  The six remaining subspecies are struggling to survive.
We are destroying the forest they need to live.  We hunt and kill them to make aphrodisiacs.  We kill them to make coats.
Wow, imagine how we would treat the tiger if it wasn't our "favorite" animal?
People are finally starting to notice.  Leaders from the 13 countries where tigers still exist attended the Global Tiger Summit in St. Petersburg, Russia in late 2010 to launch a campaign to try and double the population of tigers by 2022.  India has been working for quite a few years to try and protect its tigers from poaching and has been increasing the areas that are protected for tigers.  The World Wildlife Fund (WWF) has been working tirelessly to raise awareness.
Unless we take action soon, tigers will become our favorite memory.
Want to do something to help?  Click here for ideas from WWF on action you can take.