Shot of the Month – July 2010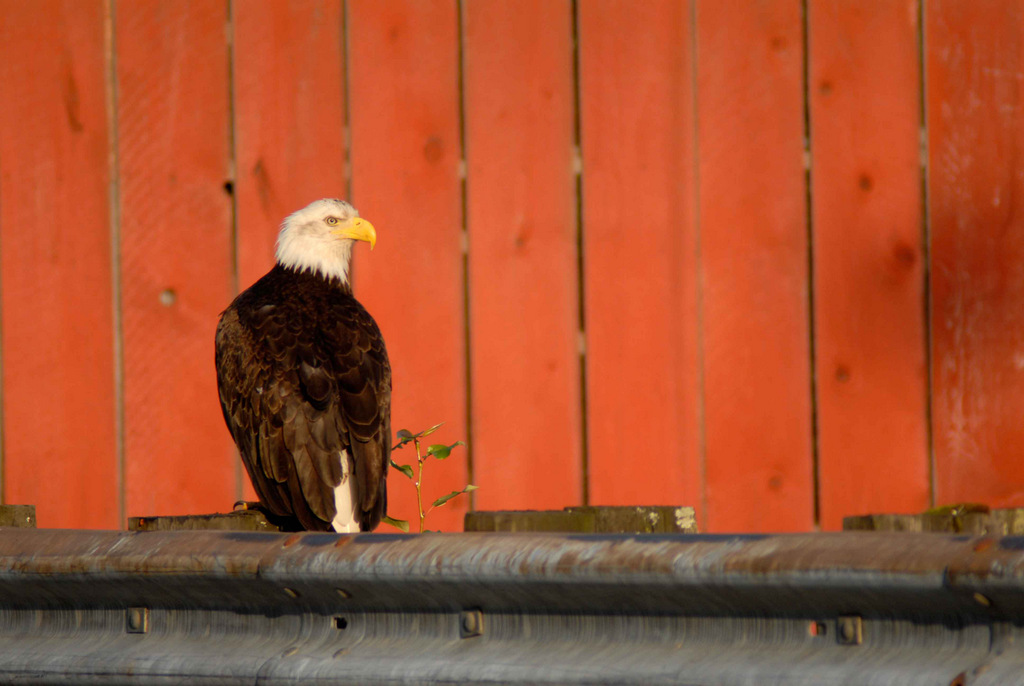 I traveled to Alaska in the summer of 2009 with the goal of capturing a nice shot of a humpback whale.  Eight of our twelve days in the state would be spent exploring the Inside Passage on a 60 foot boat in a constant search for the massive beasts.  We spent 15 hours a day chasing whale flukes (fluke = tail, for you land lovers), traversing coves, dodging icebergs, combing islands, and navigating remote fjords in search of whales and other wildlife.  I shot over 11,000 photos during the trip.
Yet, in spite of all those miles and thousands of exposures, one of my favorite shots from the journey was captured about 50 yards from our Bed & Breakfast in the town of Petersburg, the port of call for the boat we would be using in the days to come.  On our very first morning, perhaps thirty seconds after we left our lodging we came across this beautiful bald eagle beside the road.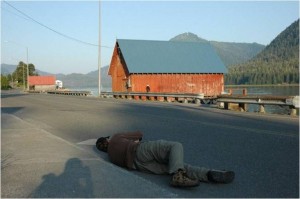 As you can see here, getting the shot required getting low – on a road.  Fortunately it was pretty early on a Sunday morning so traffic was light.  My partner was supposed to be on the lookout for cars to ensure that I didn't get run over.  She obviously was not fully engaged in her primary directive.
In some parts of Alaska seeing a bald eagle is about as exotic as seeing a robin, i.e. they are everywhere.  The bald eagle has always thrived in Alaska and of the 70,000 eagles estimated to exist today over half of them live in this northern state.  Bald Eagles can be found in all of the lower 48 states and some live year-round in the states along the East and West Coast, the Rocky Mountains and the Mississippi River.  Other bald eagles will migrate from Canada into the remaining U.S. states during the winter months.
Michael's life lessons from this trip:
While it is always good to have a goal in life to provide some general direction the happiest people in this world are those that who are able to seize and appreciate what life offers along the way.  I was drawn to Alaska to shoot whales, but came away with a lovely shot of an American icon.
Get up early and keep your eyes open, the greatest treasure may be just next door.
No risk, no reward. (but use a spotter).
Until next month…:-)