Today's Shot

2016 was a year of transition — we moved across the country from Vermont to Seattle, Washington and we (Nicky and I) both took on new jobs.  Between moving and career transition I did not have as much time for photography.  We did manage to make two trips to Yellowstone NP (once in the Fall, and once in the Winter) while most other photographic forays were weekend trips exploring our new state.  Four of my favorite images were shot in Washington while the other six images were shot in Yellowstone.  Click on image below to see it bigger (highly recommended).
The Top Ten for 2016:
#1  Bobcat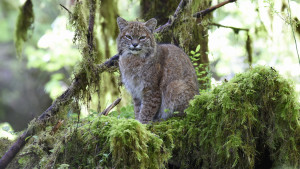 One of my earliest forays in Washington State allowed me to see my first bobcat in the wild and produced this amazing view in the Hoh Rainforest.  You can read the full story behind getting the shot here.
#2  Marmot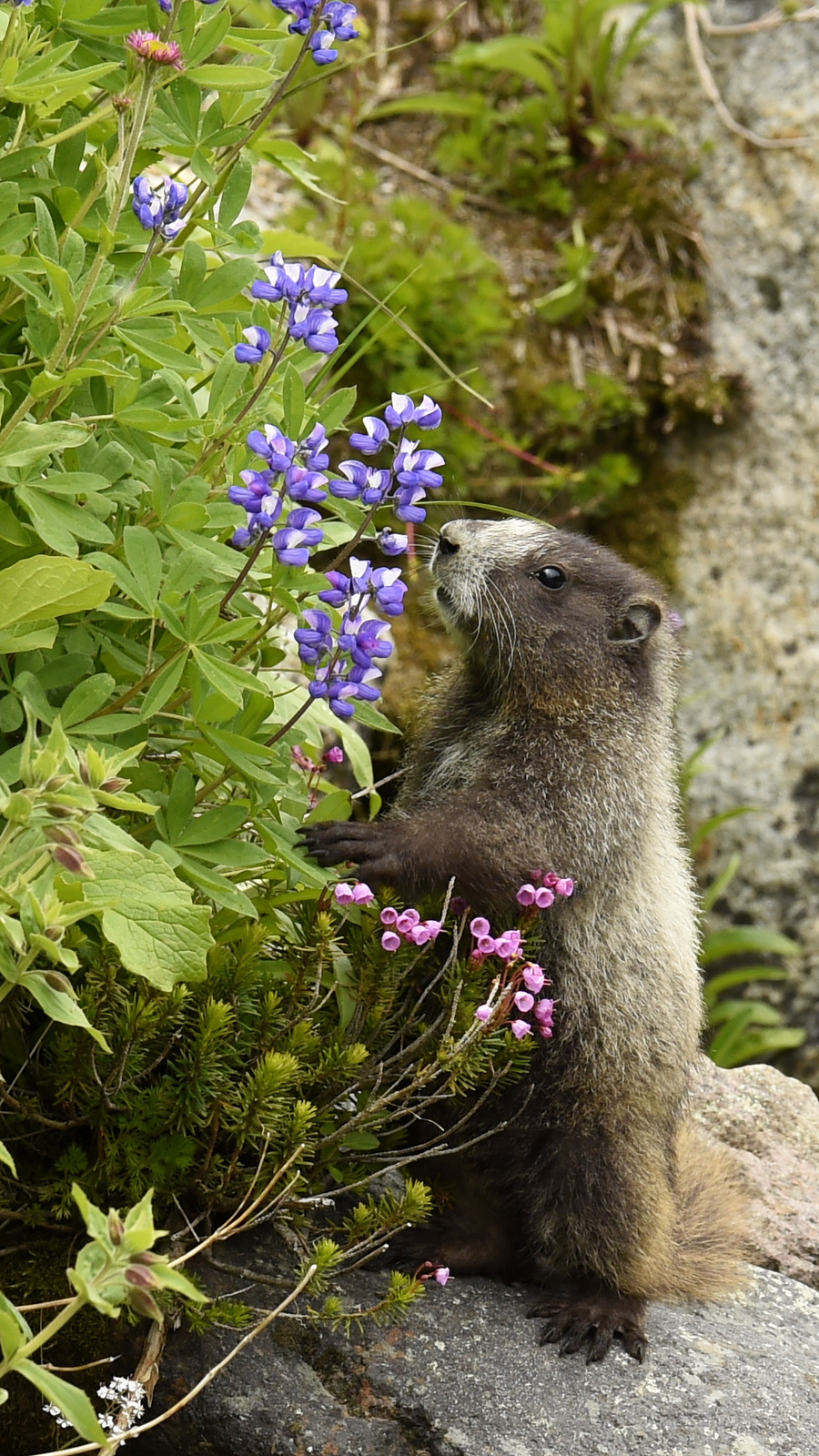 During the summer we visited Mt. Rainier several weekends in a row to try and capture the summer wildflowers at their peak.  I didn't have much luck on that front though I did get this nice shot of a marmot.  And in my defense, there are 4 types of wild flowers in this scene!
#3  Great Gray Owl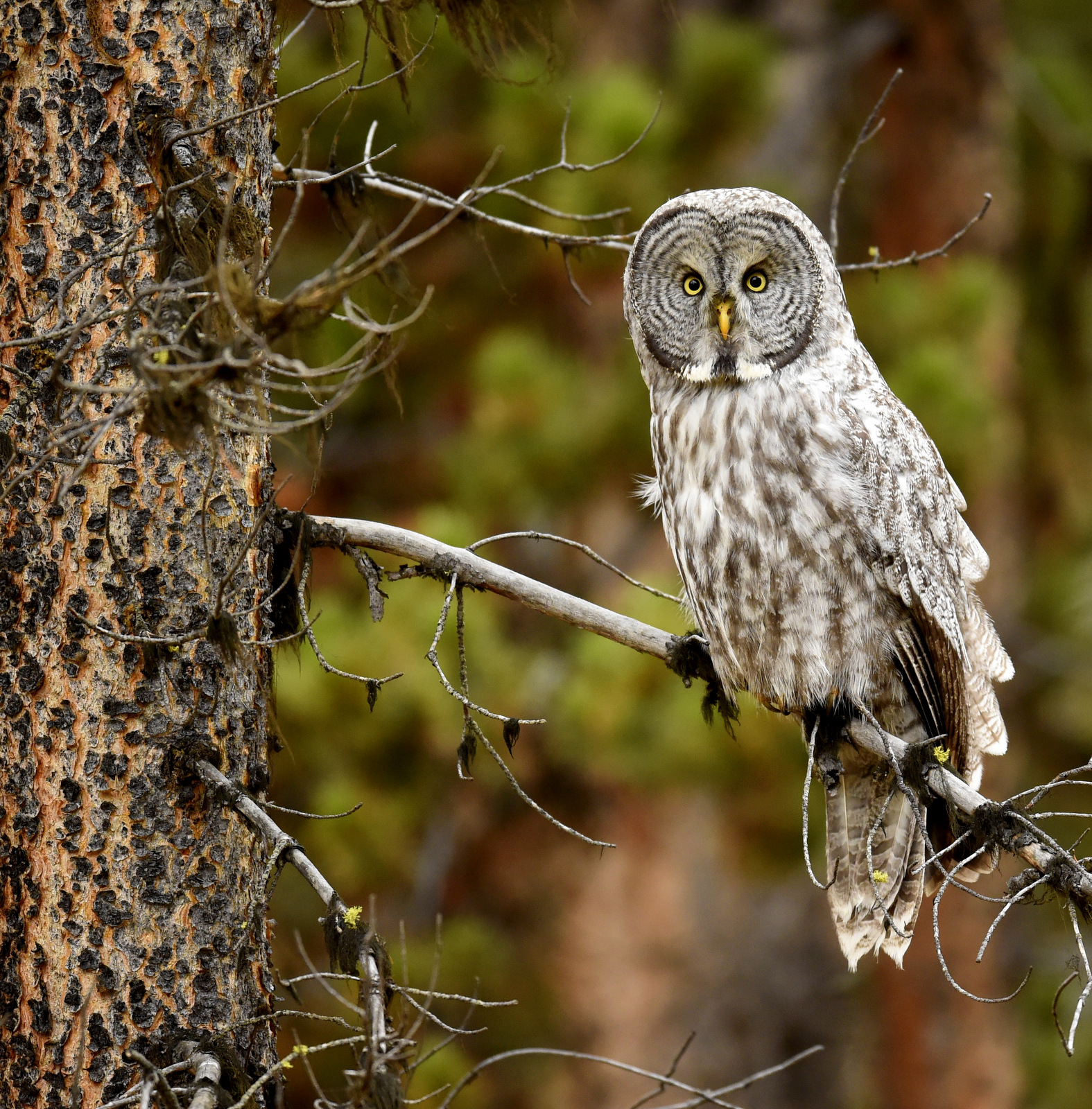 I spent three magical hours alone with this Great Gray Owl in a forest in Yellowstone NP.  Wow.
#4   Bighorn Sheep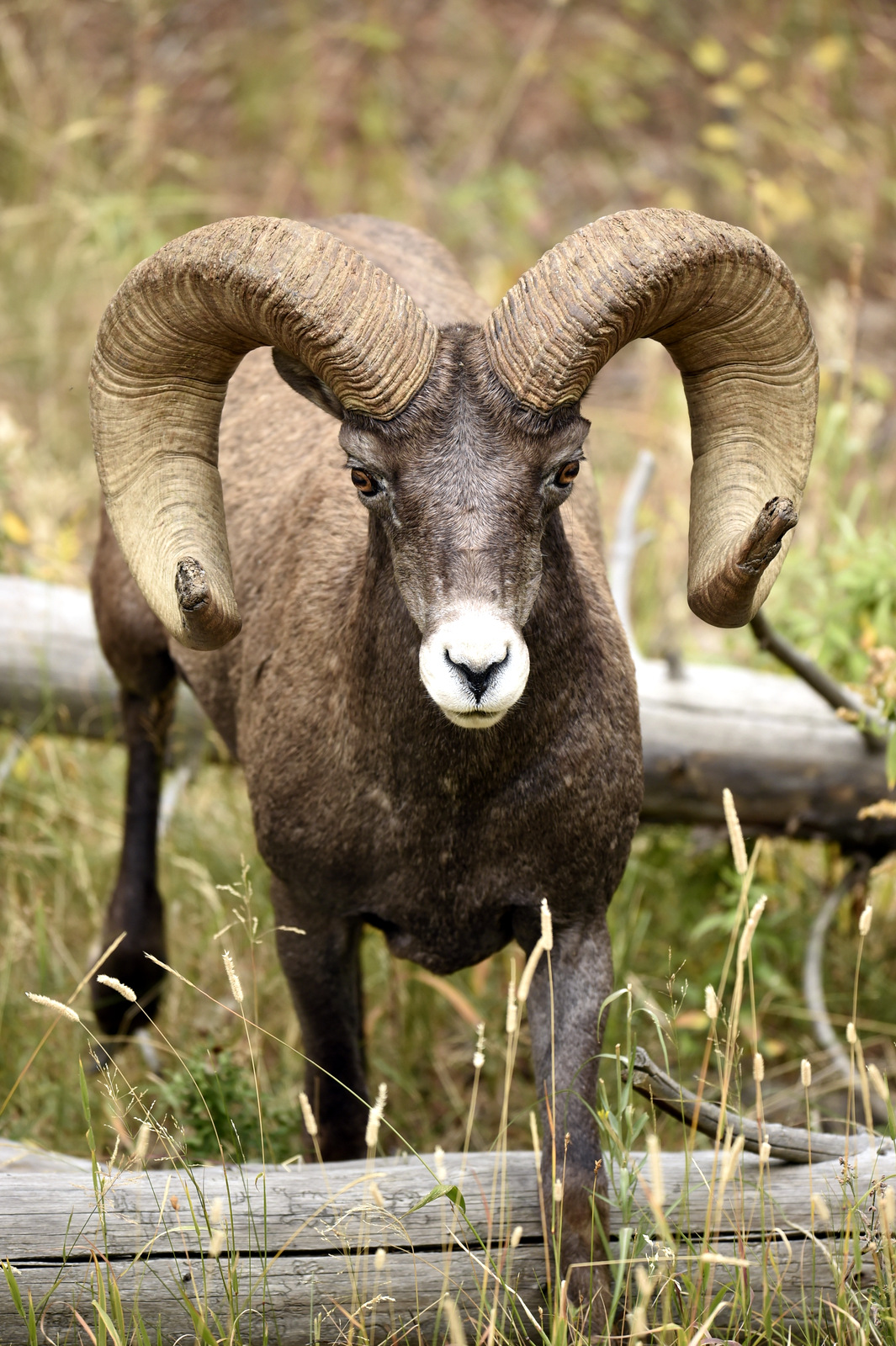 On the fall trip to Yellowstone I had my first sighting of a male Bighorn Sheep.  Our guide said that this may have been the biggest ram he had ever seen during his 35 years as a guide.
#5 Yellowstone Landscape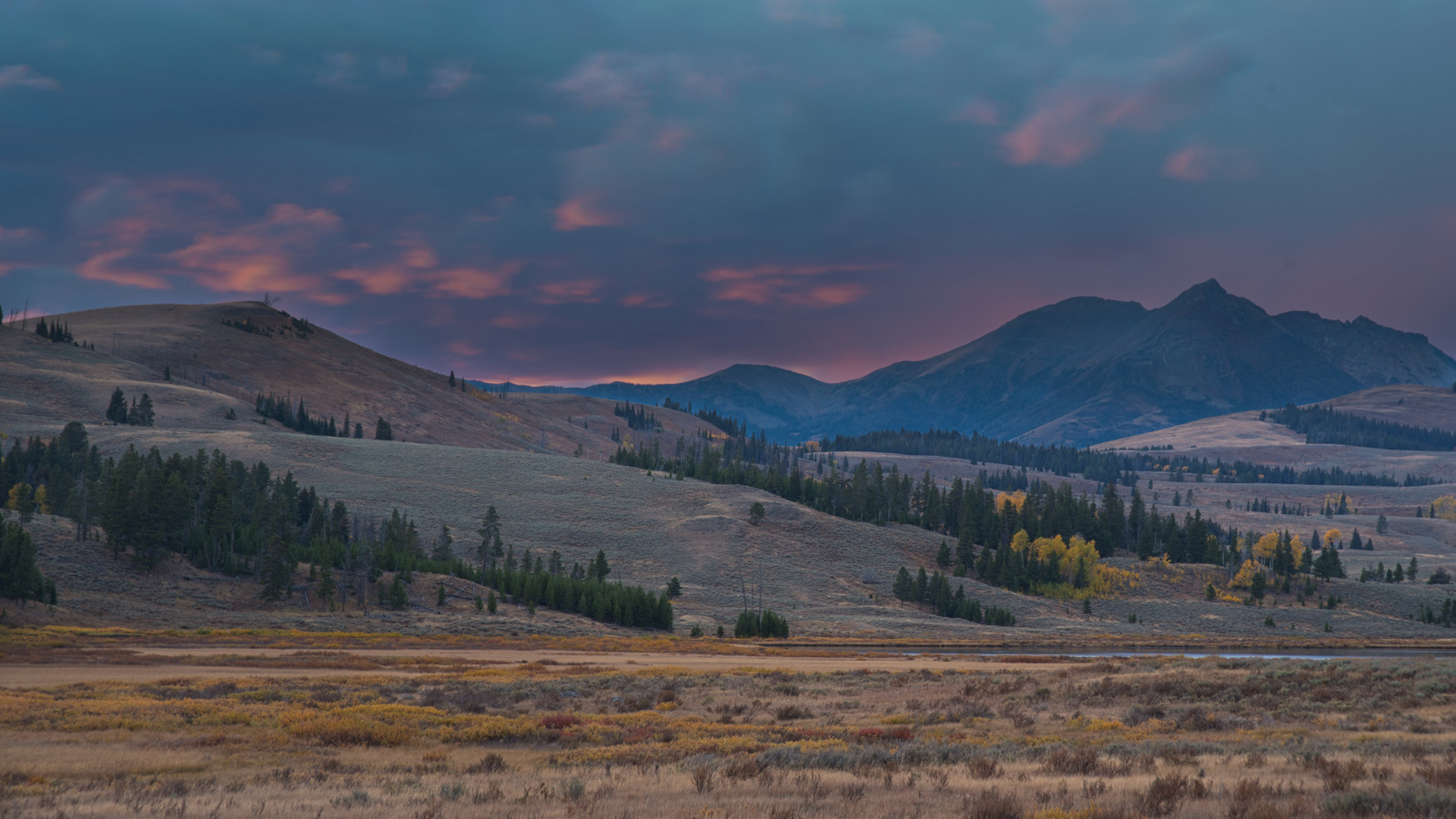 A nice sunset in Yellowstone captured using the HDR technique.  If HDR is jibberish to you, learn more here.
#6  Robin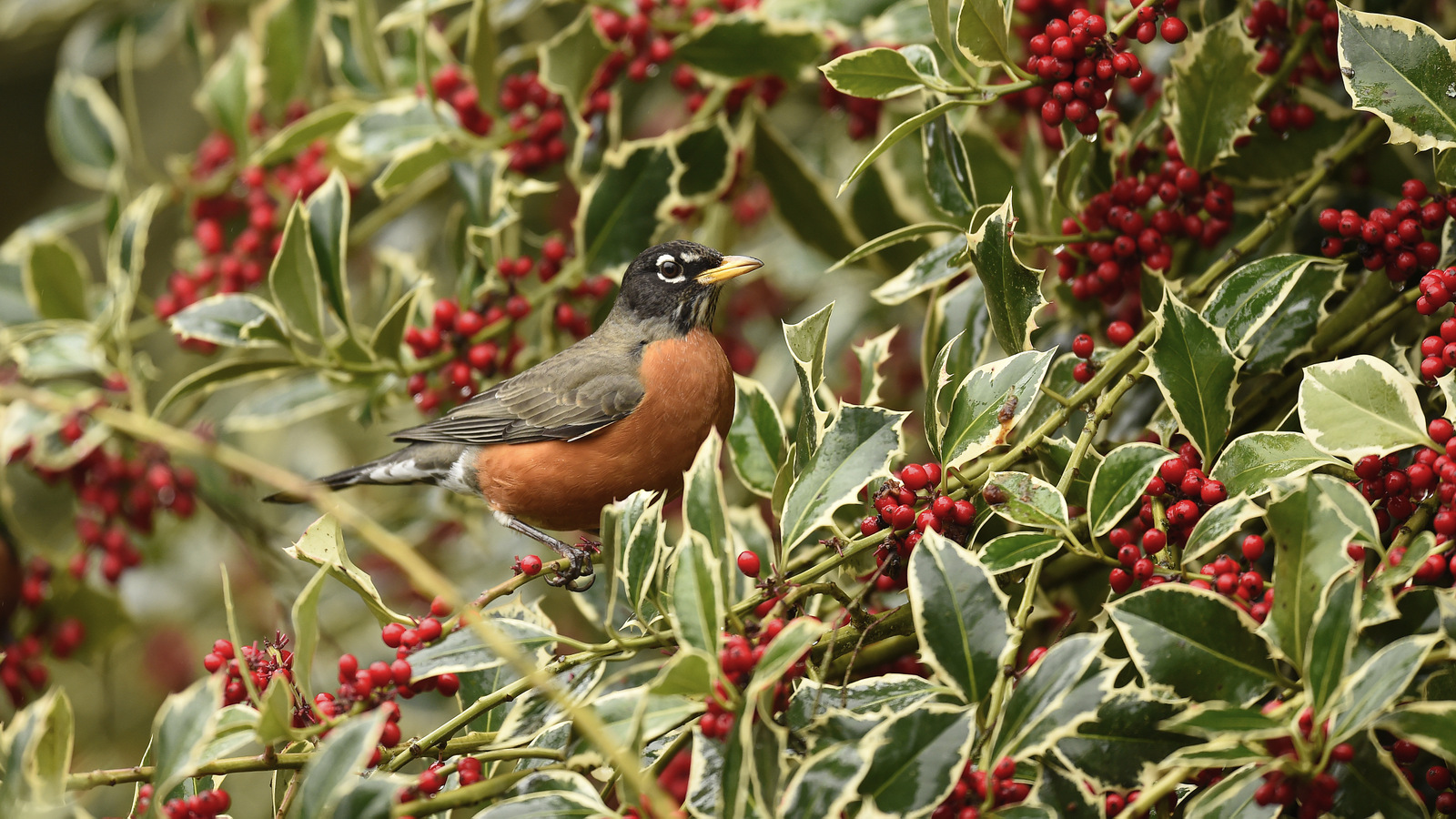 I have to admit that I never imagined that an image of a robin would make my top-of-the-year list, but I really like this scene of a robin in a holly tree.  Not bad for backyard photography.
#7  Short-eared Owl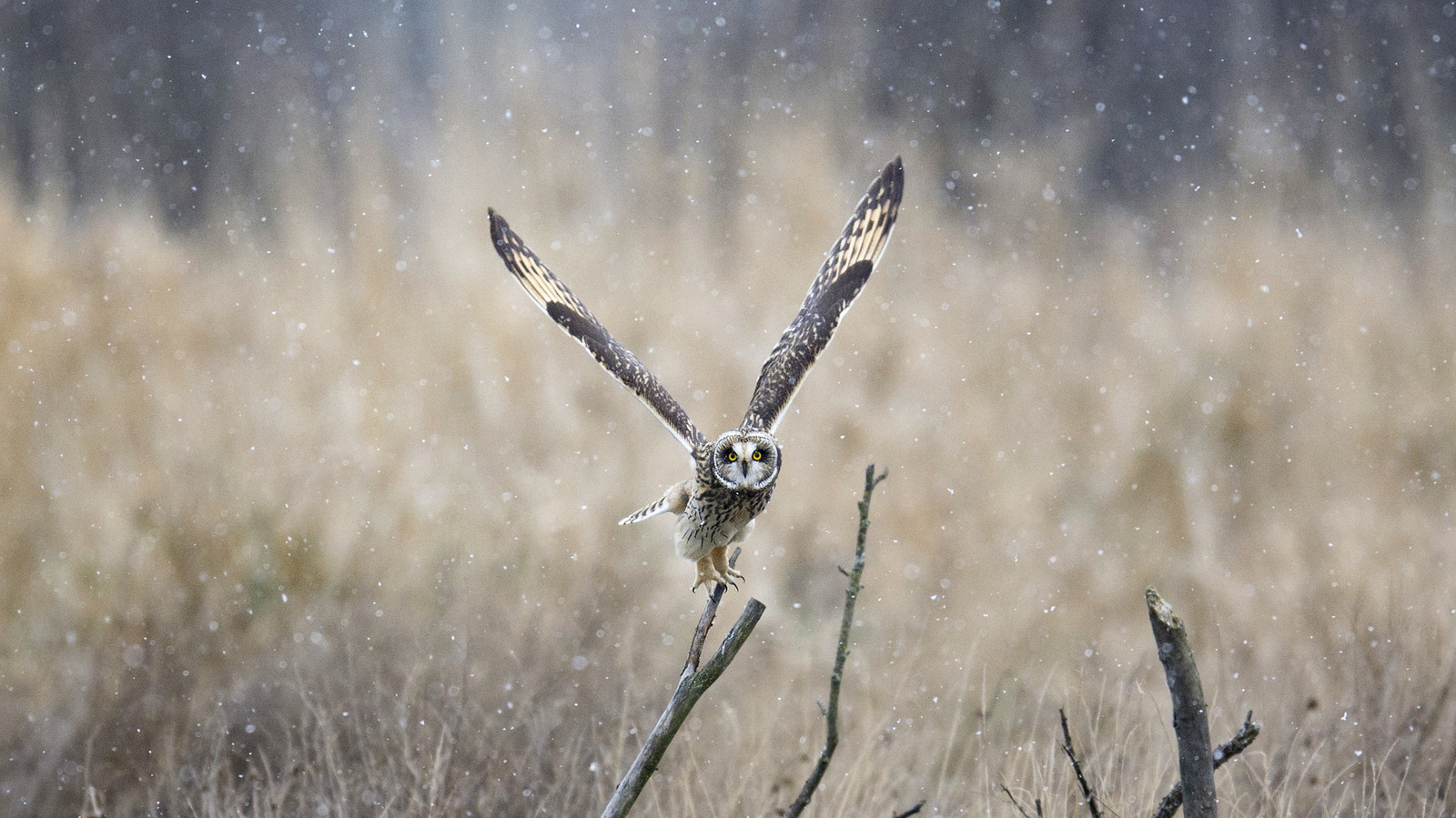 I never had much luck in finding Short-eared Owls (SEOs) on the east coast. Turns out that many owls winter over in Washington state.   You now know how my winters will be spent…..This shot of an SEO taking off in the snow is my favorite capture so far.
#8  Coyote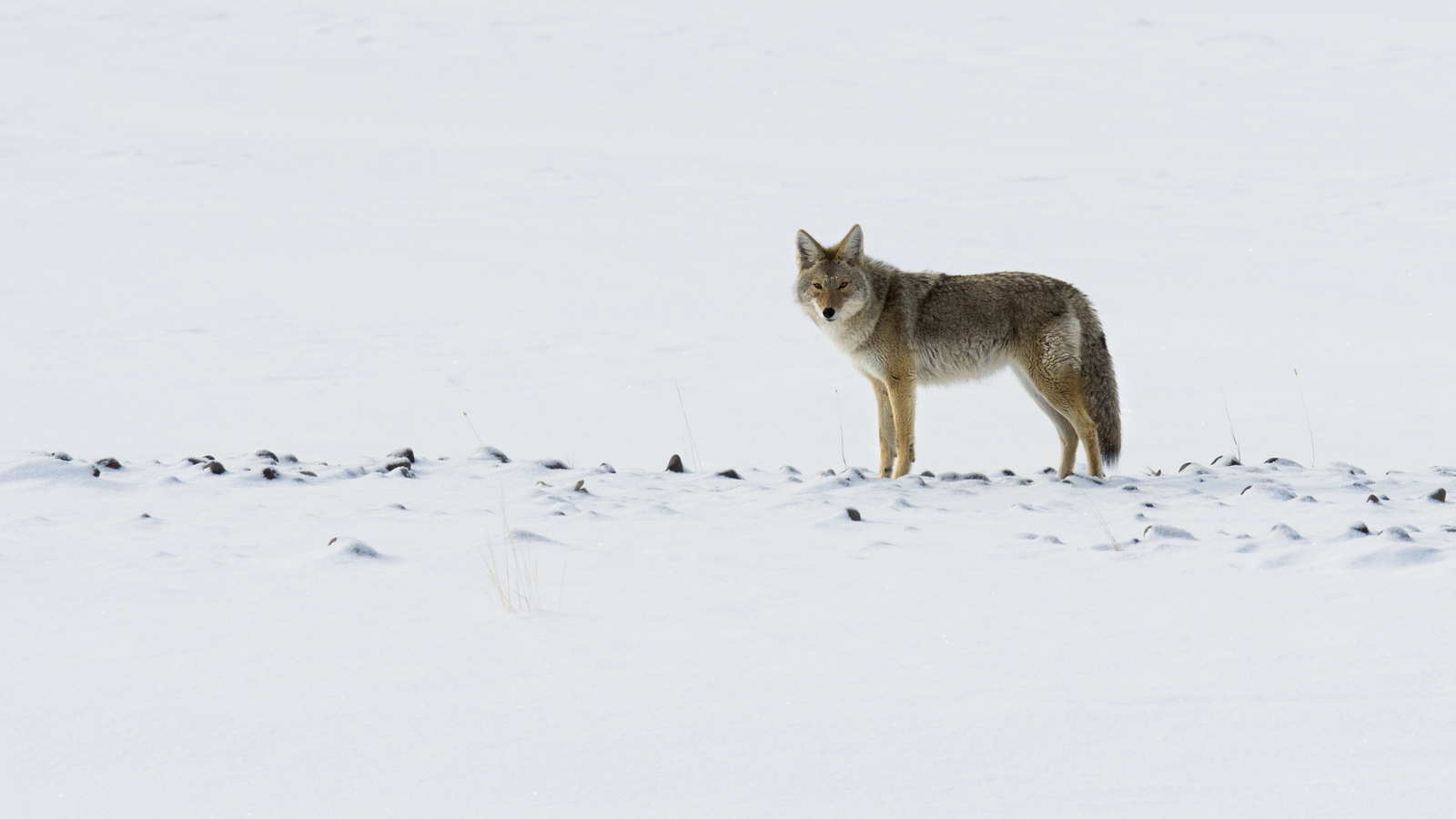 Our winter trip to Yellowstone provided my first opportunity at a decent image of a coyote.
#9  Bison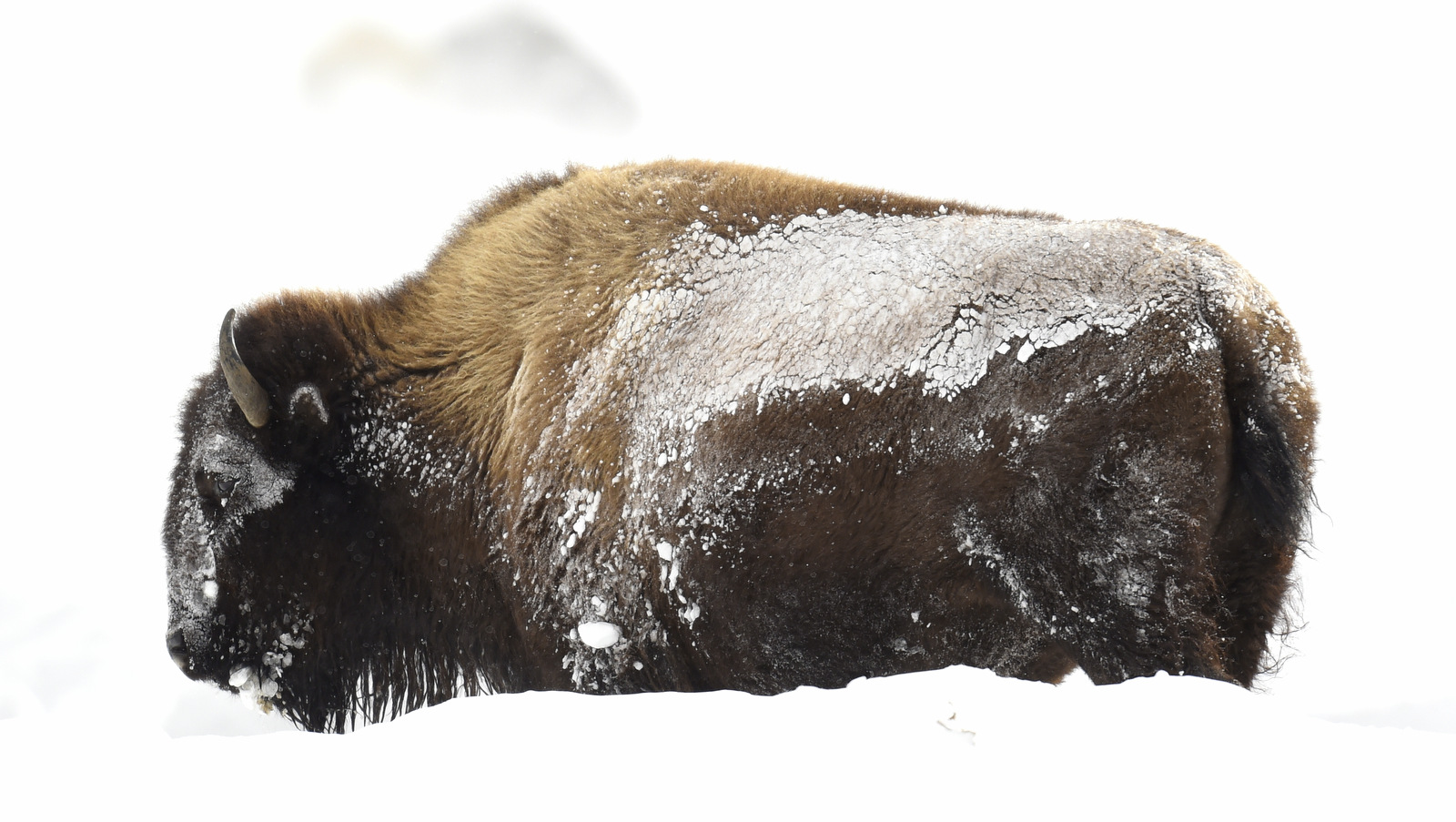 The star attraction of our winter trip to Yellowstone was the bison.  I loved the abstract nature of this shot.
#10  Pronghorn in a snow storm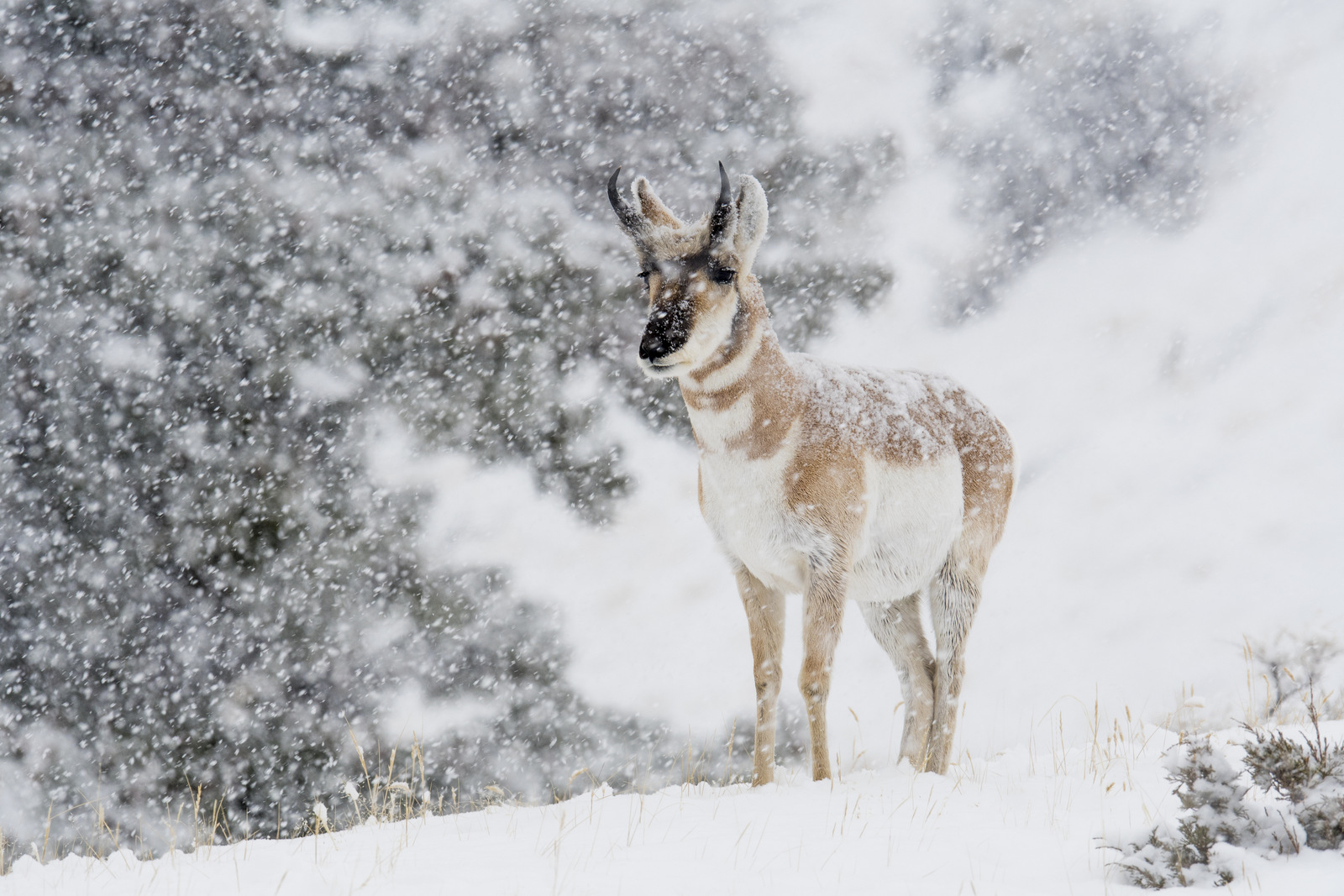 Probably my favorite shot from our winter trip to Yellowstone.  One day one, five minutes from the gate at the end of the day as were leaving the park we found this herd of Pronghorn caught in a sudden flurry of snow.
Wishing you a great 2017!
A couple of days ago I posted 10 of my favorite images from 2015.  There were all color photos. Here is a sample of 10 of my favorite black and white images from 2015.  Is that cheating?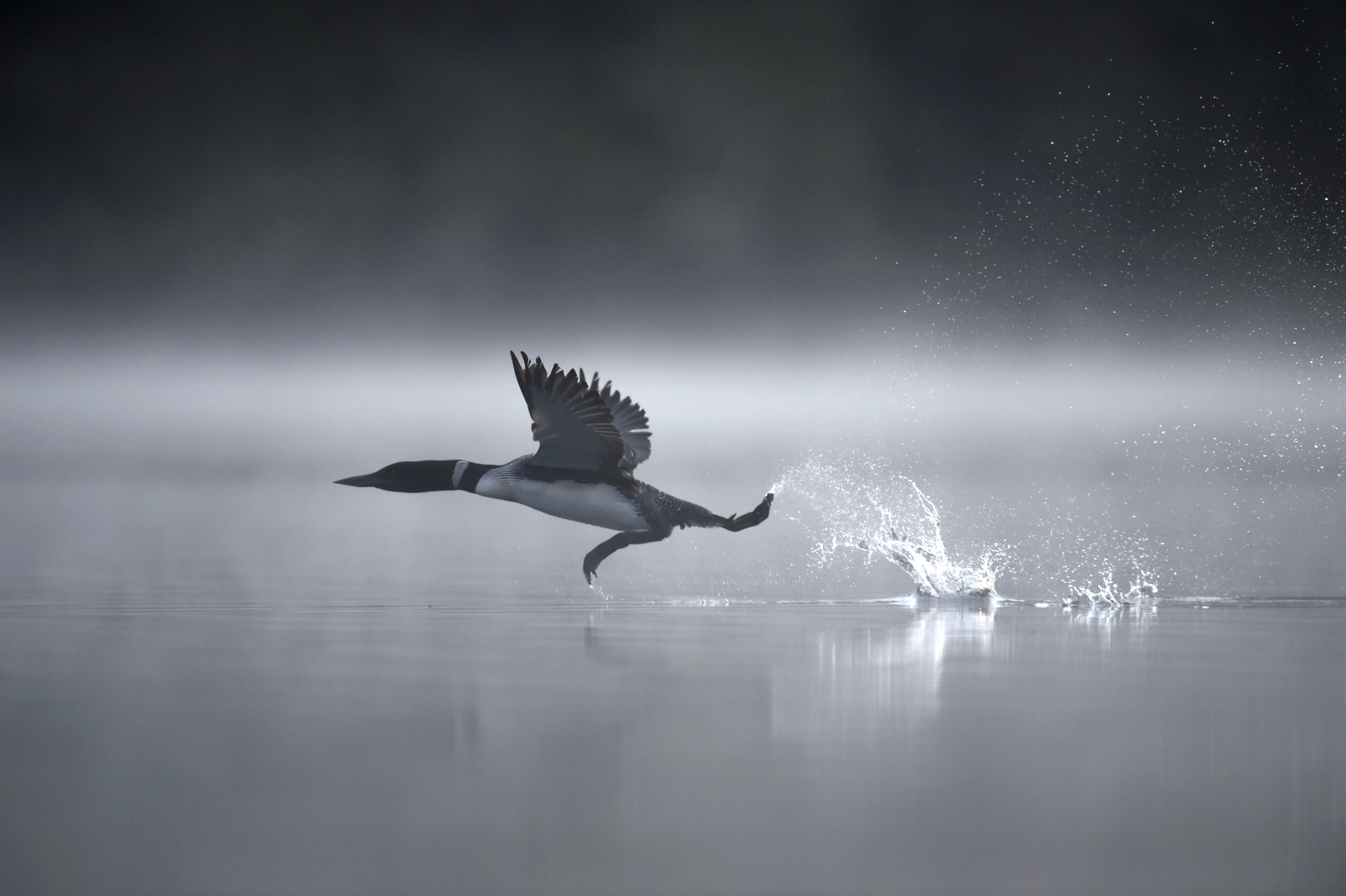 #1  Loon Take Off
This actually is a color photo that lacks color.  This image was shot on a  foggy, early morning pond looking into the sun.  I love the back-lit water splash.
Another early morning shot.  There was not much color to be seen at this hour and converting to B&W set a great mood.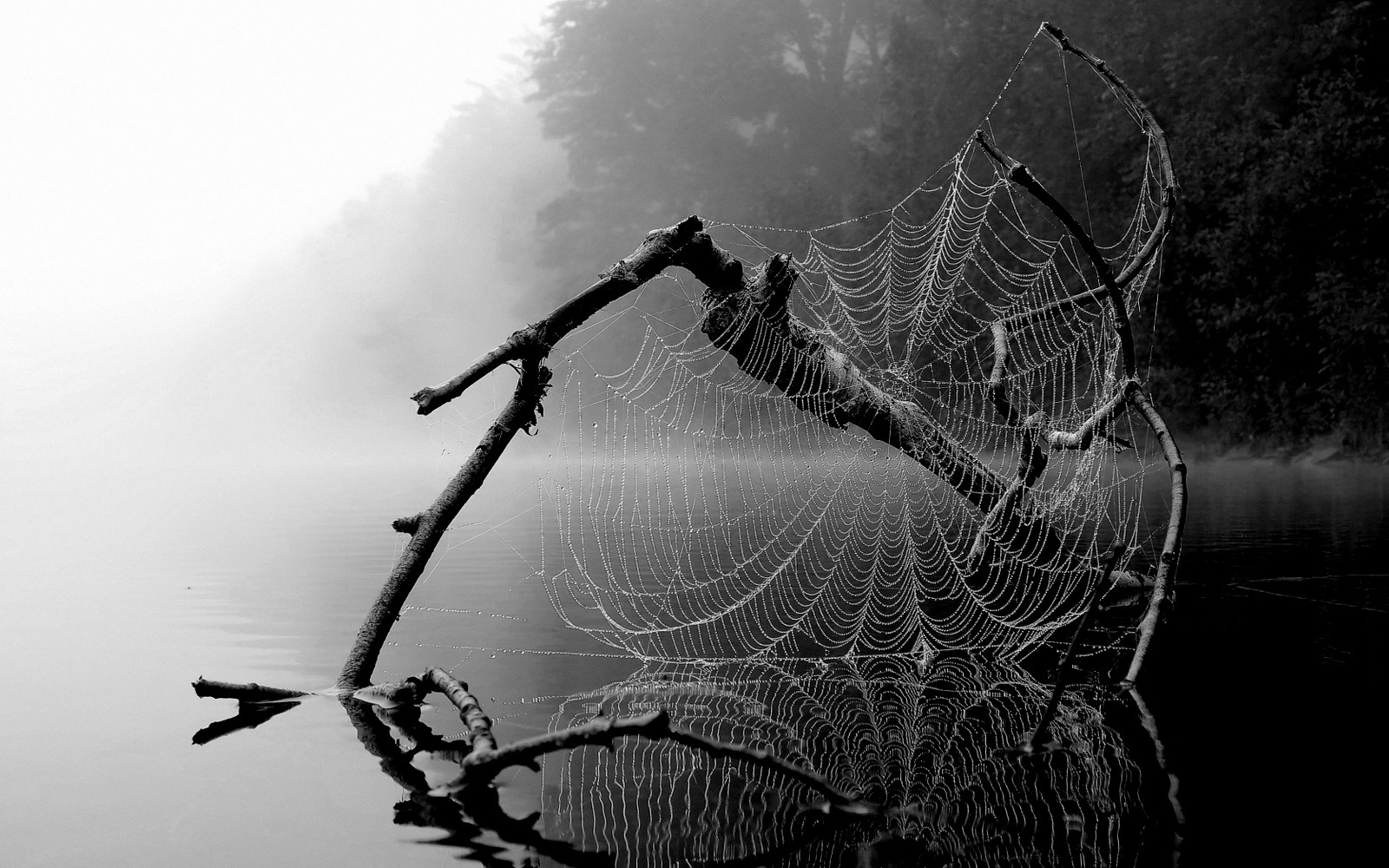 #3  Spider Web
I shot this photo with a point-and-shoot camera.  I love the multi-layered, diagonal transition from pure white in the upper left corner to pure black in the lower right corner.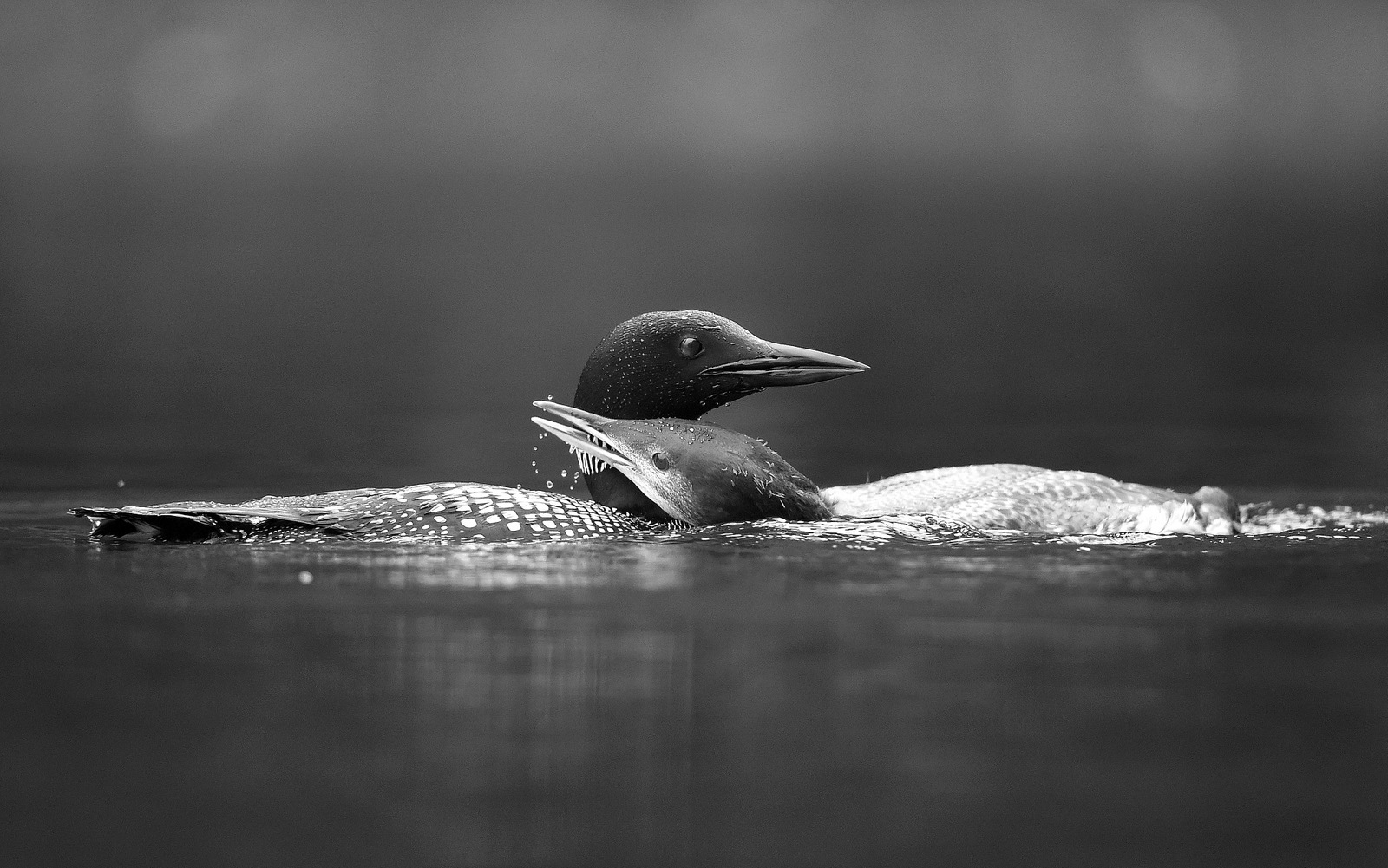 #4  Loon Love
Harsh light when I shoot this image.  But in B&W the image suddenly seems to become a timeless ode to familial love.  (Its more an ode to hungry teenager, but let's not ruin the moment…)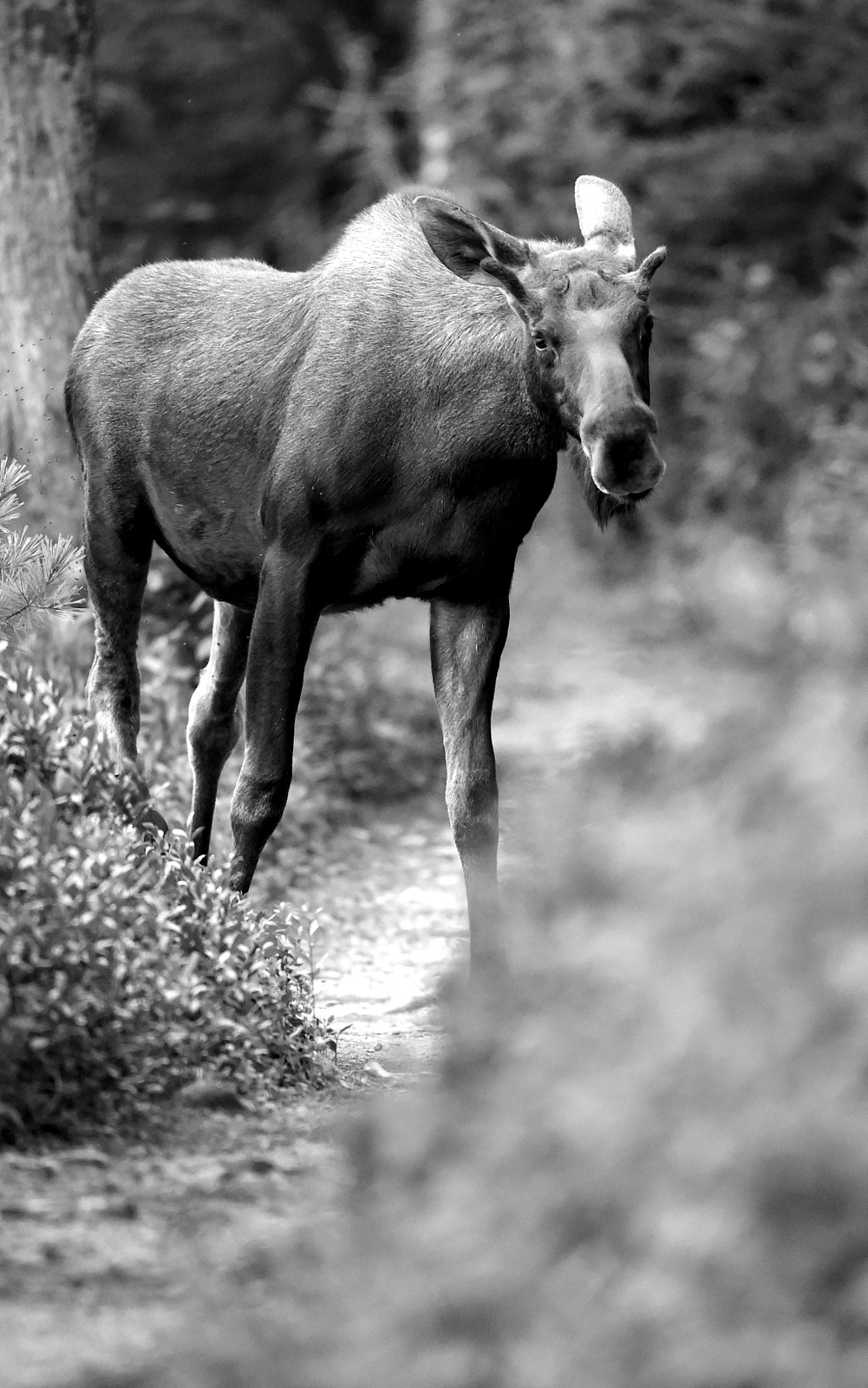 #5  Moose On The Trail
I like how this young moose really seems to pop in 3D with the different focal planes of the shot.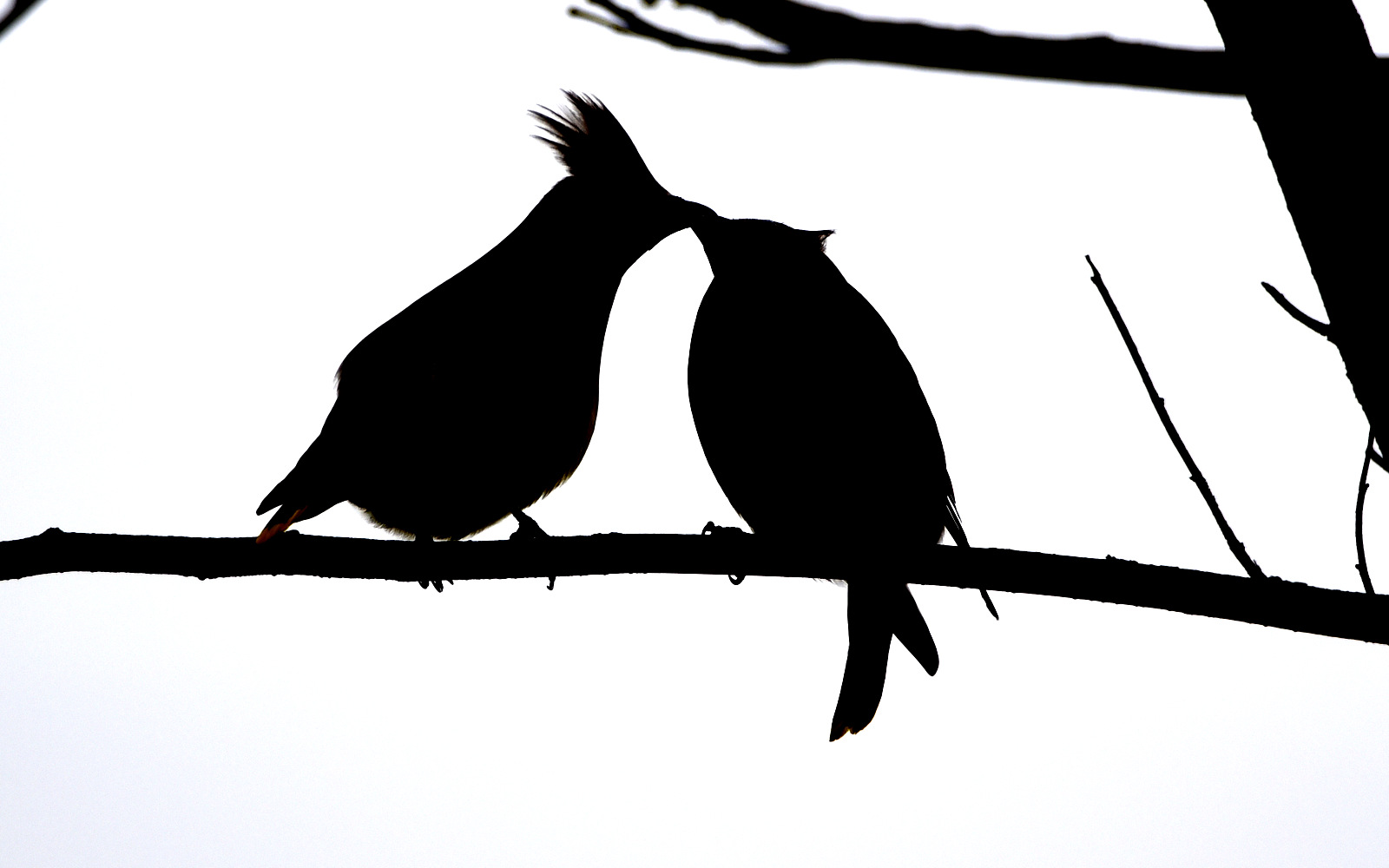 #6  Waxwing Love
These birds were harshly back-lit and I almost didn't take the shot.  But then I realized what a great silhouette it would make.  Glad I saw the light before it was too late….so to speak.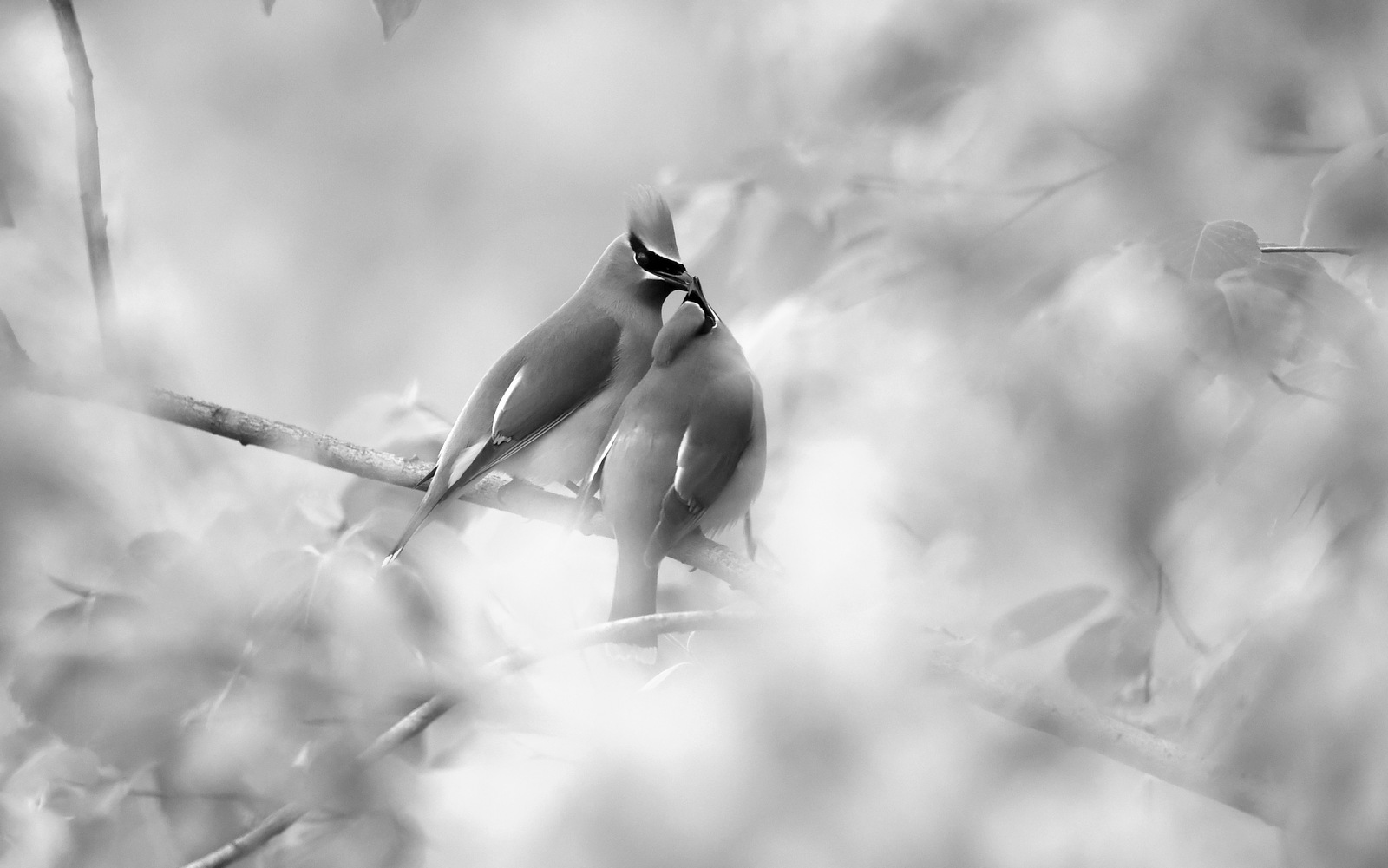 #7  Waxwing Love, part 2
Another pair of courting waxwings.  I shot this image while lying on the ground and supporting my 600 mm lens on my raised knees.  I had to shoot through many layers of leaves and branches.  I love the resulting effect.  Stealing a secret moment among the trees…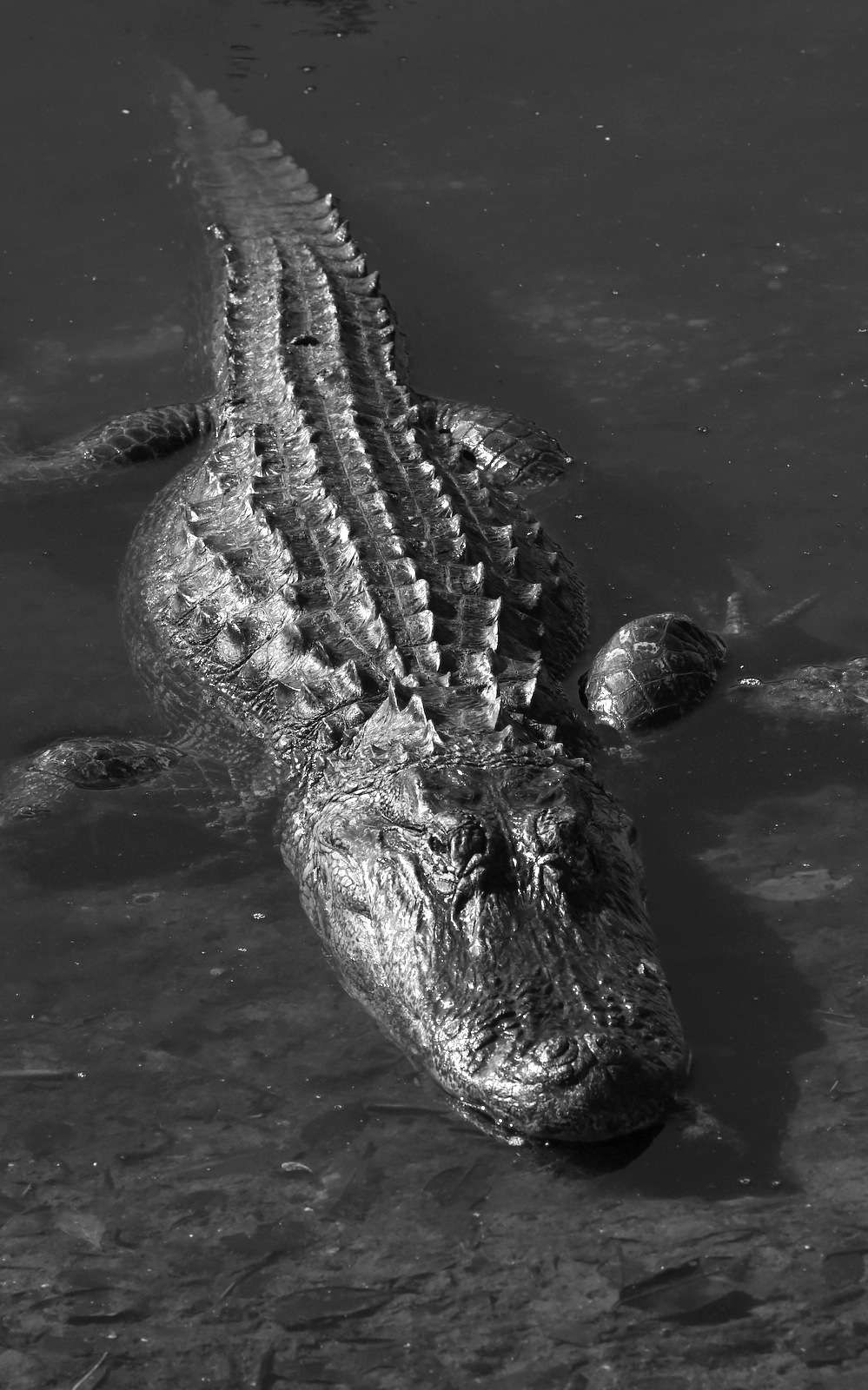 #8  Alligator
Really harsh mid-day light.  Converting to B&W really brings out the menace in this alligator.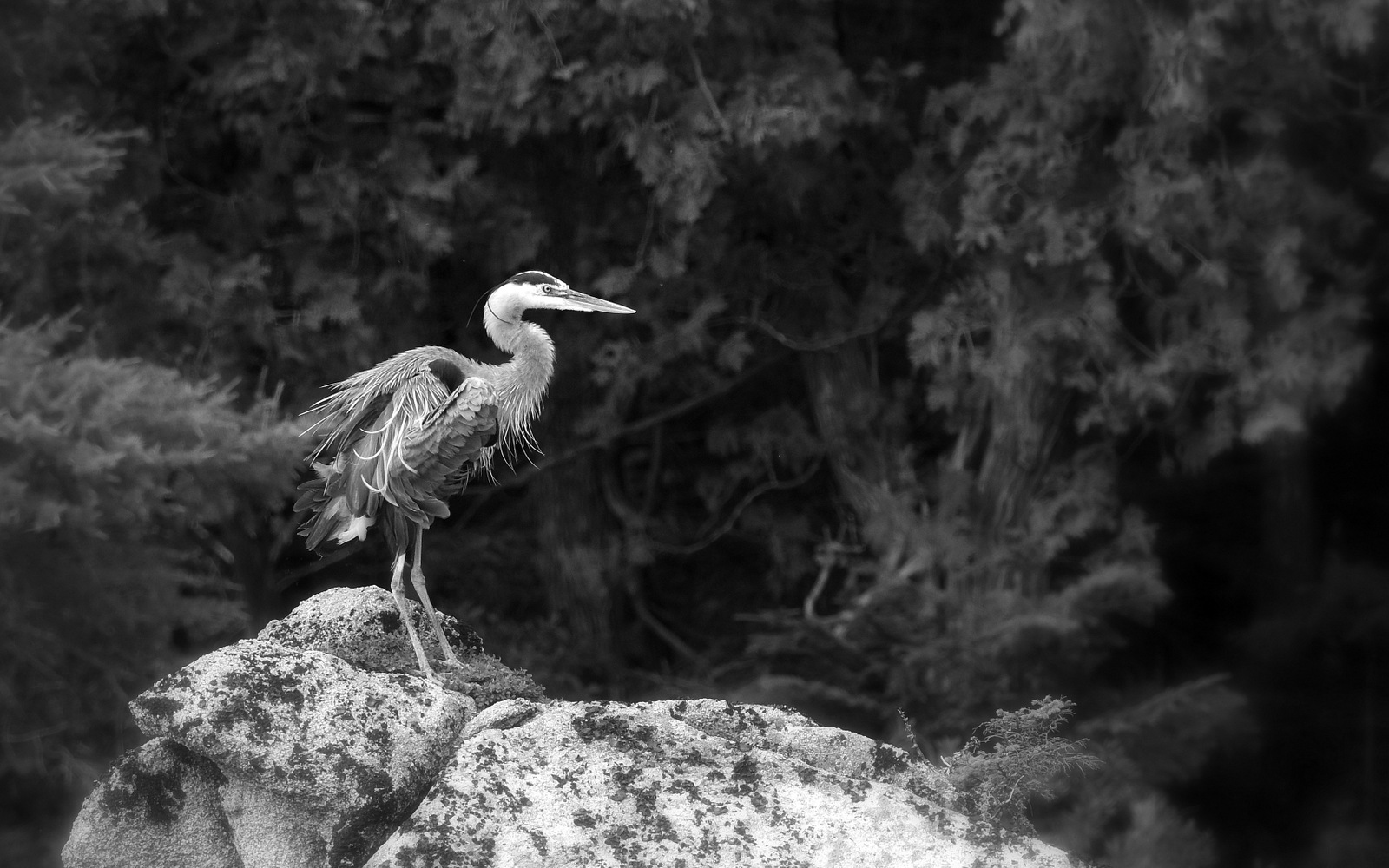 #9  Ruffled Heron
I like the mixture of different hues and textures.  A lovely dreamscape…
I like how the bird really pops against the background.
Bonus Images for making it to the end: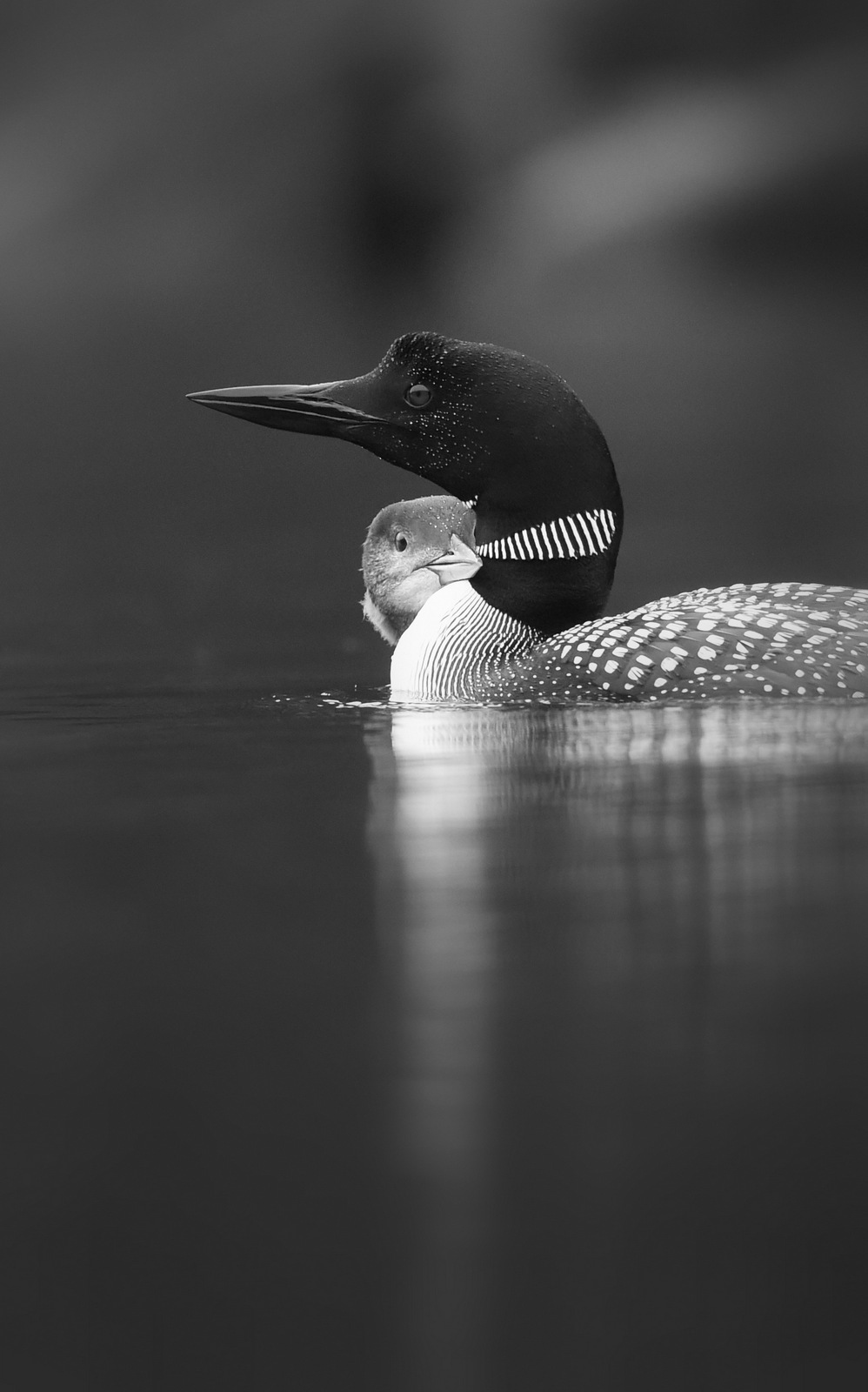 #11  Peek-A-Boo
More loon love.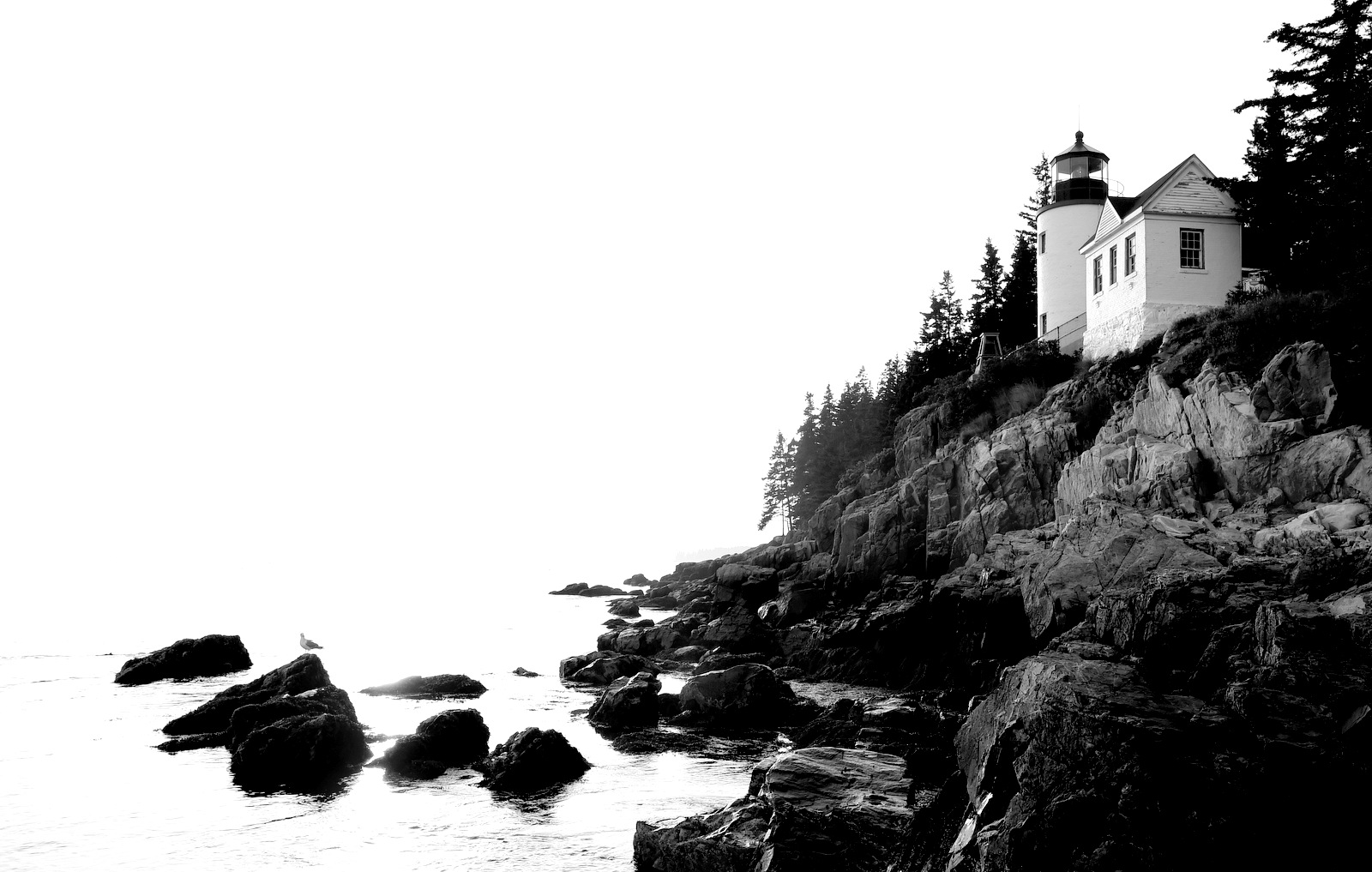 #12  Edge of the World
I love the color version of this image.  I converted it to B&W on a whim and to my surprise I like this version very much also.  The sky and ocean merge into one as the lighthouse beacons at the edge of the world.
It seems all the vogue with nature photographers these days to post their best shots from the previous year.  I figured I would give it a go.  Well, these are not all of my best shots but each is special to me for a range of reasons.  I will provide a quick explanation for each image and why I chose it.
The images are not in order by preference.   Please click on an image to see it larger (It is the best way to view them… :-))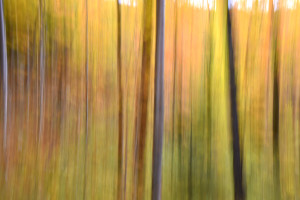 #1  Fall Abstract
Despite living in Vermont for the last 5 years I haven't had much luck in getting good fall foliage shots.  This year I had some great luck but I am most pleased with a series of shots where I experimented with a new technique (for me) that produced some nice abstract shots – to me they seem to really capture the explosion of color that happens here during this magical time in the Northeast.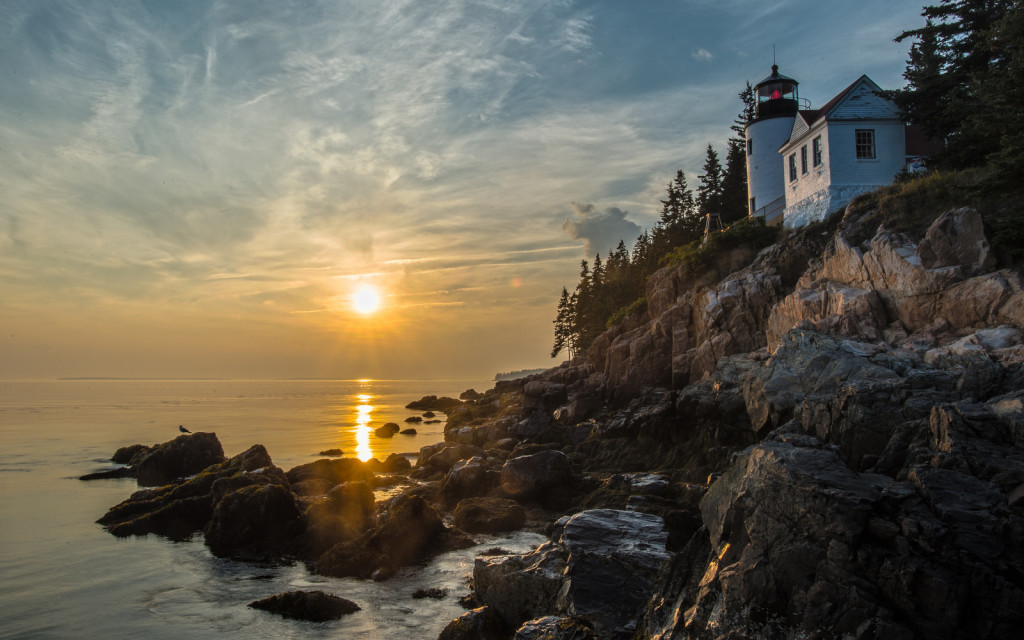 #2  Lighthouse, Bass Harbor
I don't shoot landscapes very often so my skills are pretty basic.  This year I managed to spend only one full day in Acadia National Park but still managed to get this respectable shot.  In this image I experimented with an HDR technique (I will explain this in a later post) that allowed me to capture the full dynamic range of the image.  Another experiment that went surprisingly well!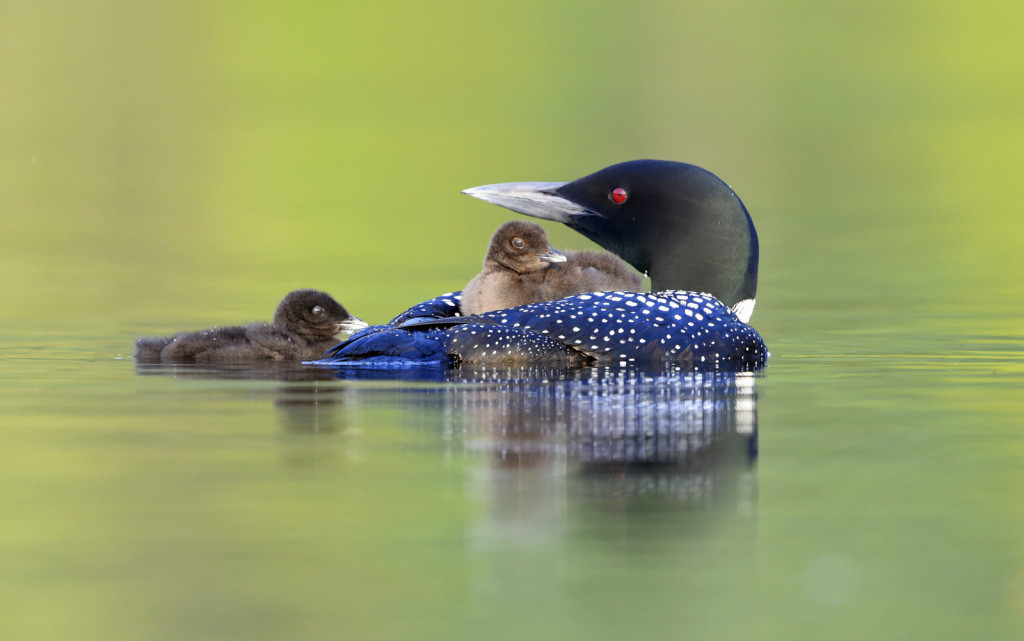 #3  Loon Chicks
2015 was the year of the Loon for me.  After 4 years of trying I finally managed to get some very nice images of loon chicks riding on the adult's back.  The series of shots I got this year is definitely my best accomplishment of the year. (I still need to get these images on my website…)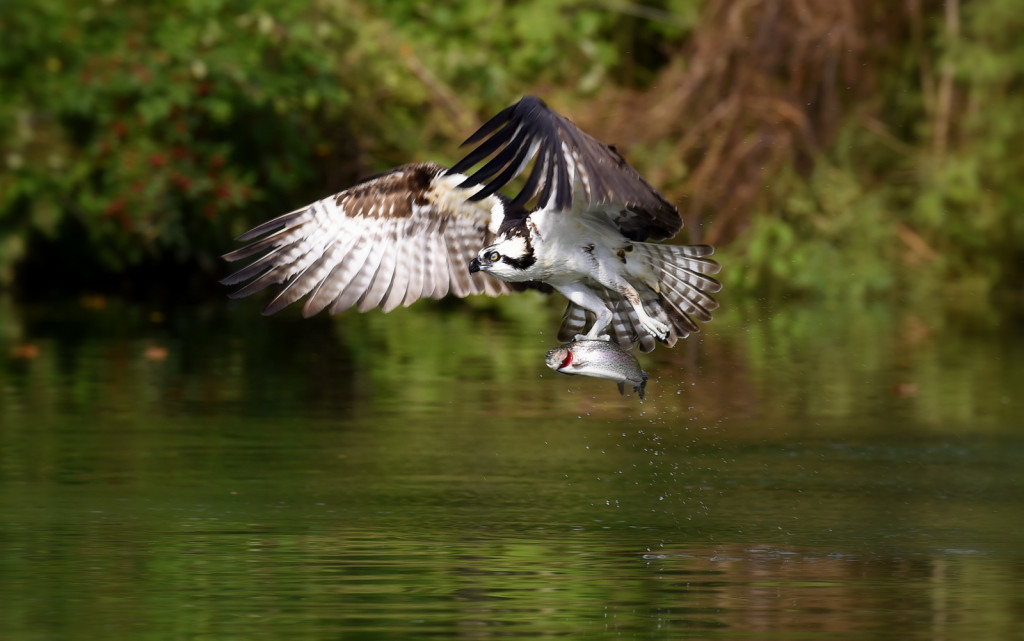 #4  Osprey
I have never had much opportunity to photograph osprey diving for fish.  This year I found an osprey family that lived near a fish hatchery and I was rewarded with a few new images to add to my portfolio.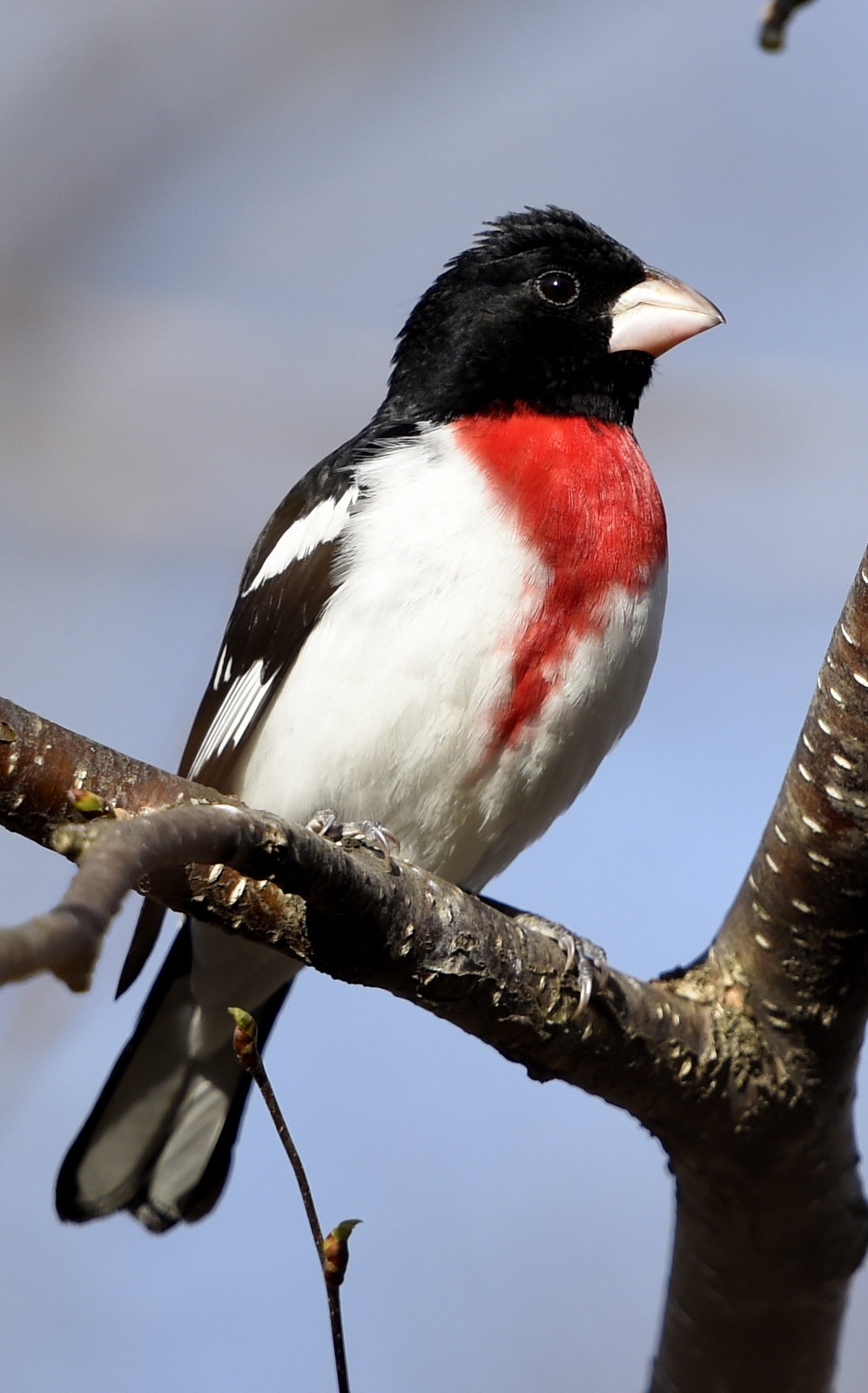 #5 Rose-breasted Grosbeak
I had never seen this stunning bird until we moved to Vermont.  I also never had much luck in getting an image that came close to conveying how beautiful these birds are.  This year my luck improved.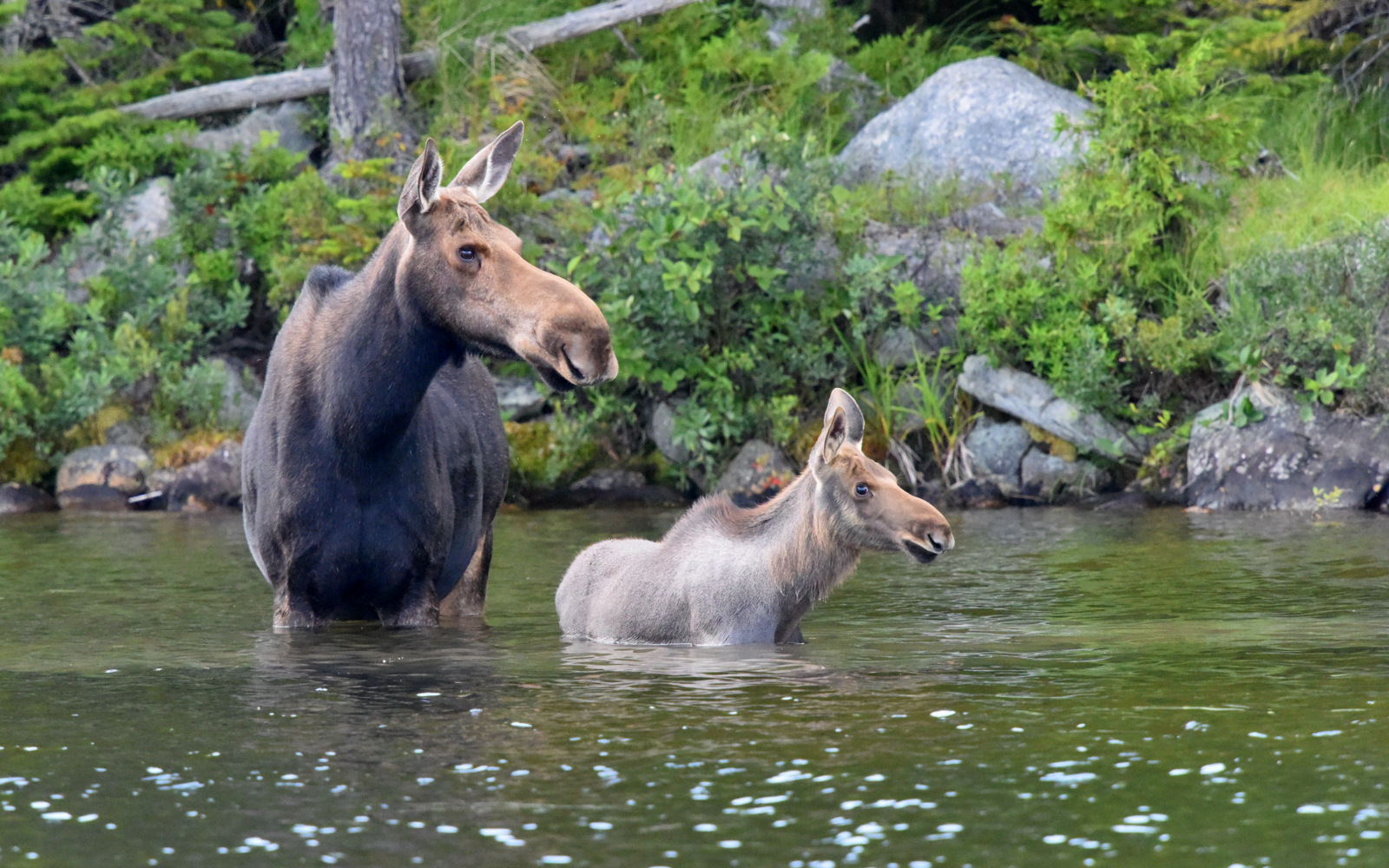 #6  Moose and calf
This year I finally got my first decent image of a calf moose with mom.
My final 4 shots are from a trip to Florida that I took in December.  (I just got back a few days ago)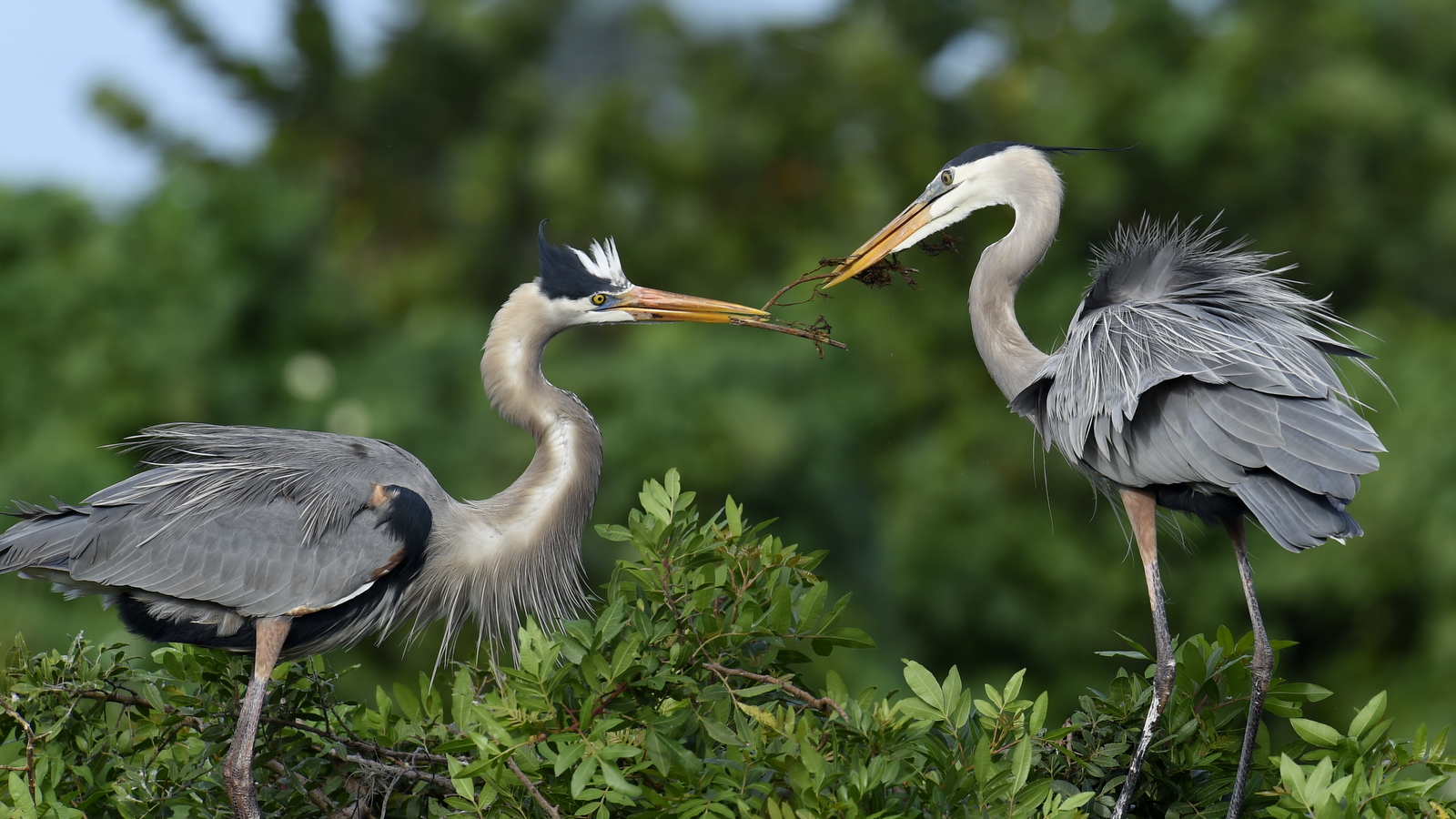 #7  Heron Love
I was able to capture a nice collection of behavior shots of Blue Herons at a rookery in Venice, Florida.  This couple displayed a fascinating range of courting rituals.  Here we can see the male giving a stick as a gift to his partner.  She will then add it to the nest that they were building for their new family.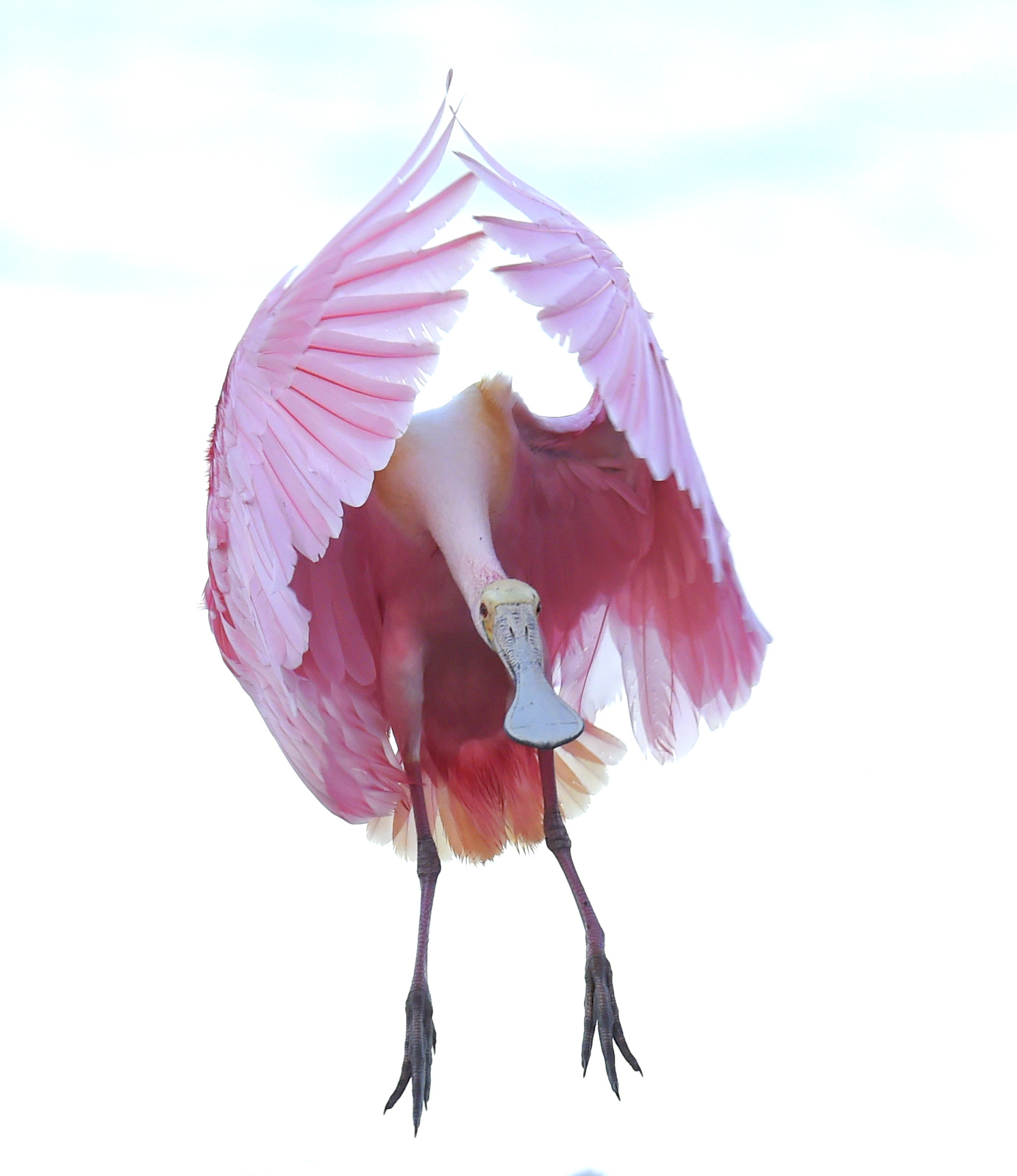 #8  Roseate Spoonbill
I love this shot of a Roseate Spoonbill in flight.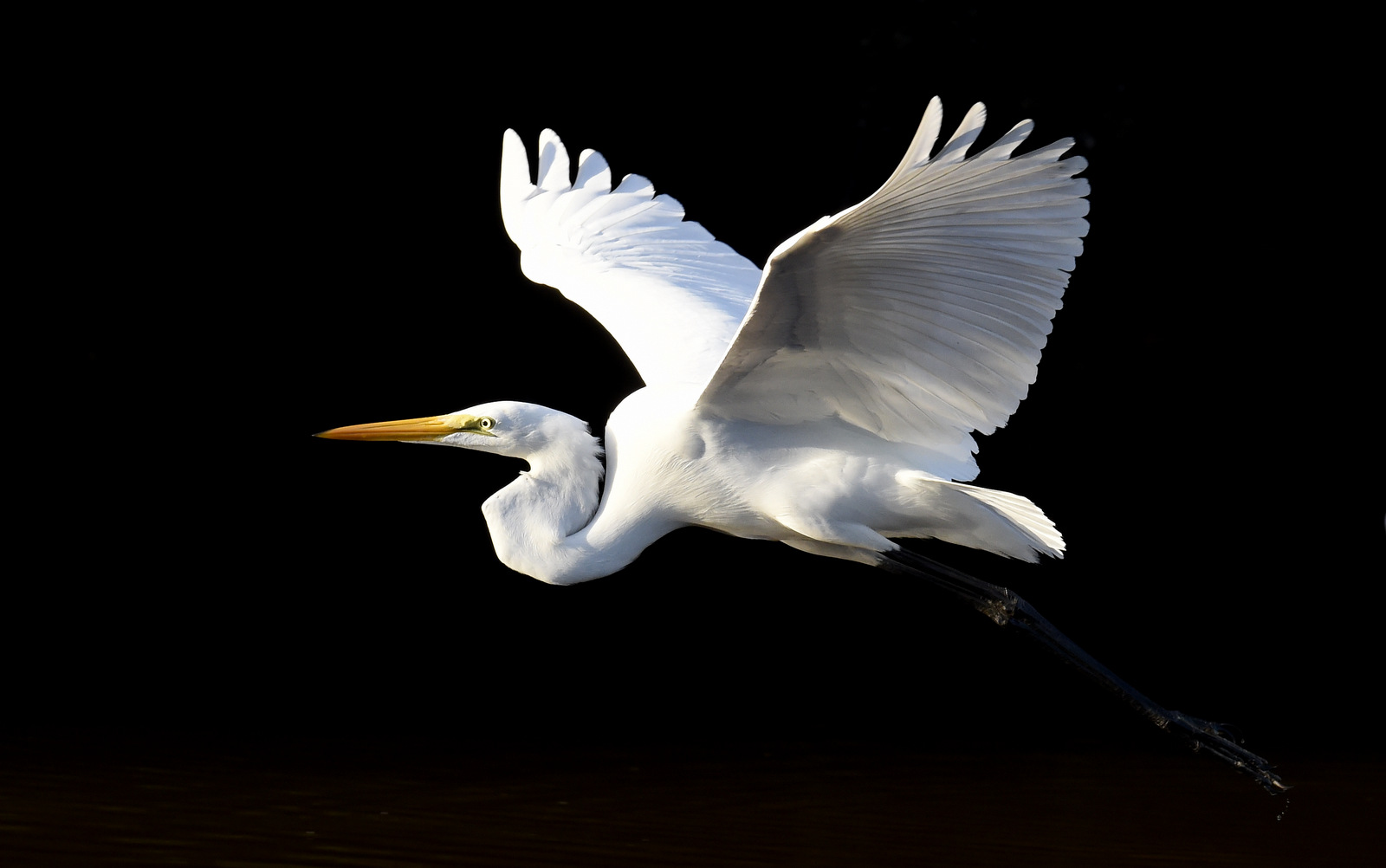 #9  Great Heron
I have always admired images like this where the background is all blacked out.  I was able to experiment with this technique on the recent trip and I was pleased with a few of the images.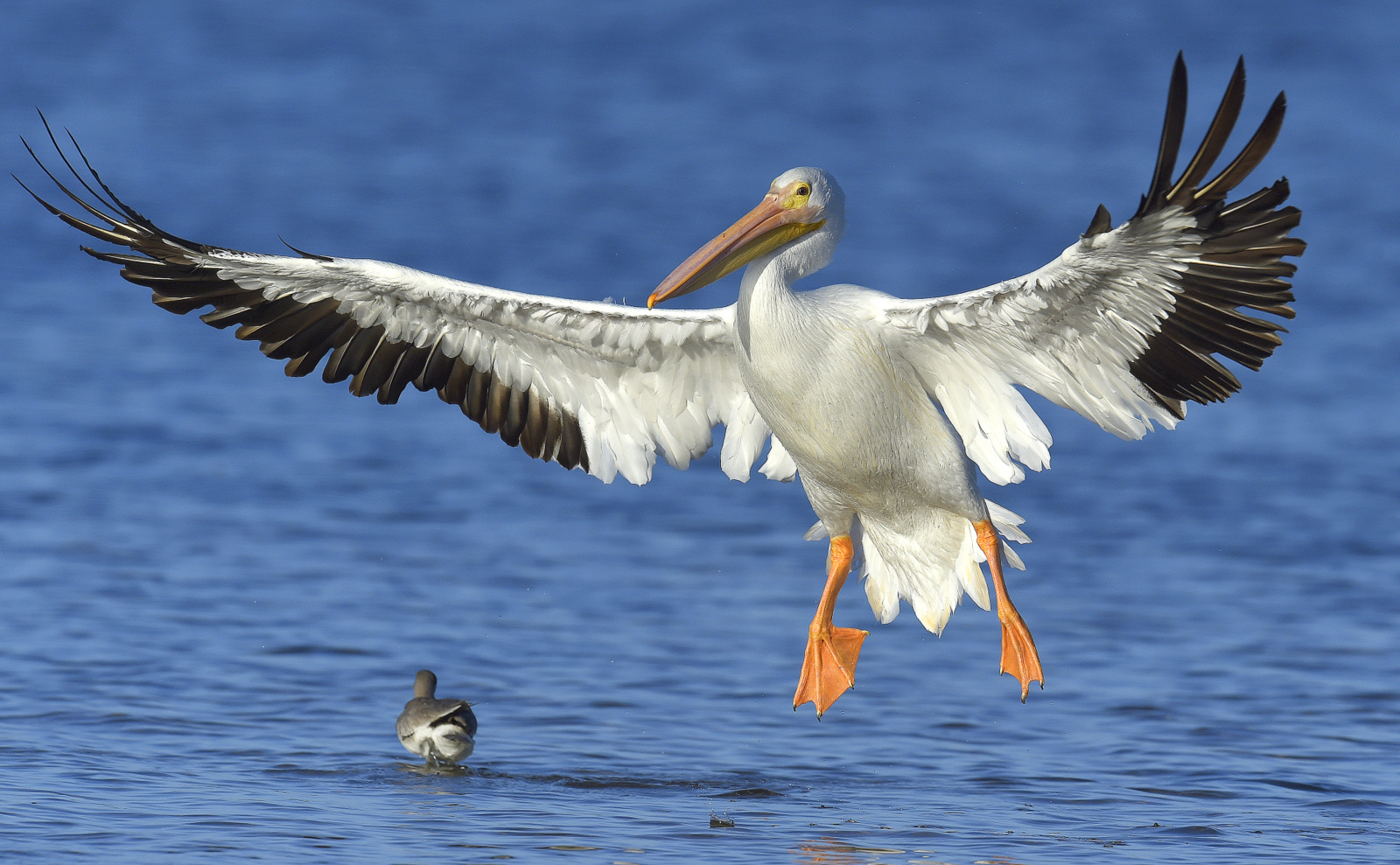 #10  Pelican Landing
This lighting on this pelican is exquisite! The colors blow me away.  Love it!
Bonus item for those making it to the end of this post:
#11  Moose Trip Video
This year I made my first video…not professional by any means but I think it does a good job of giving a sense of what it was like trying to photograph moose in Maine from a canoe.
Have a great 2016!