10 for 2017
In 2017 I spent much of my "outdoor time" exploring Washington, our new state since mid 2016.  Most of my images from this year were clustered around a few species: bald eagles, short-eared owls, great horned owls, and jaguars.  Landscape efforts were focused mainly on Mt. Rainier.  Our "big" trip for the year was to the Pantanal in Brazil where we had great luck in seeing and photographing jaguars, as well as five types of indigenous king fishers.  These may not be my best shots from the last 12 months, but they are my favorites for a variety of reasons that I will comment on below.   2018 here we come!!
Click on an image to see it larger (highly recommended).  🙂
In no particular order:
#1 Hunting Jaguar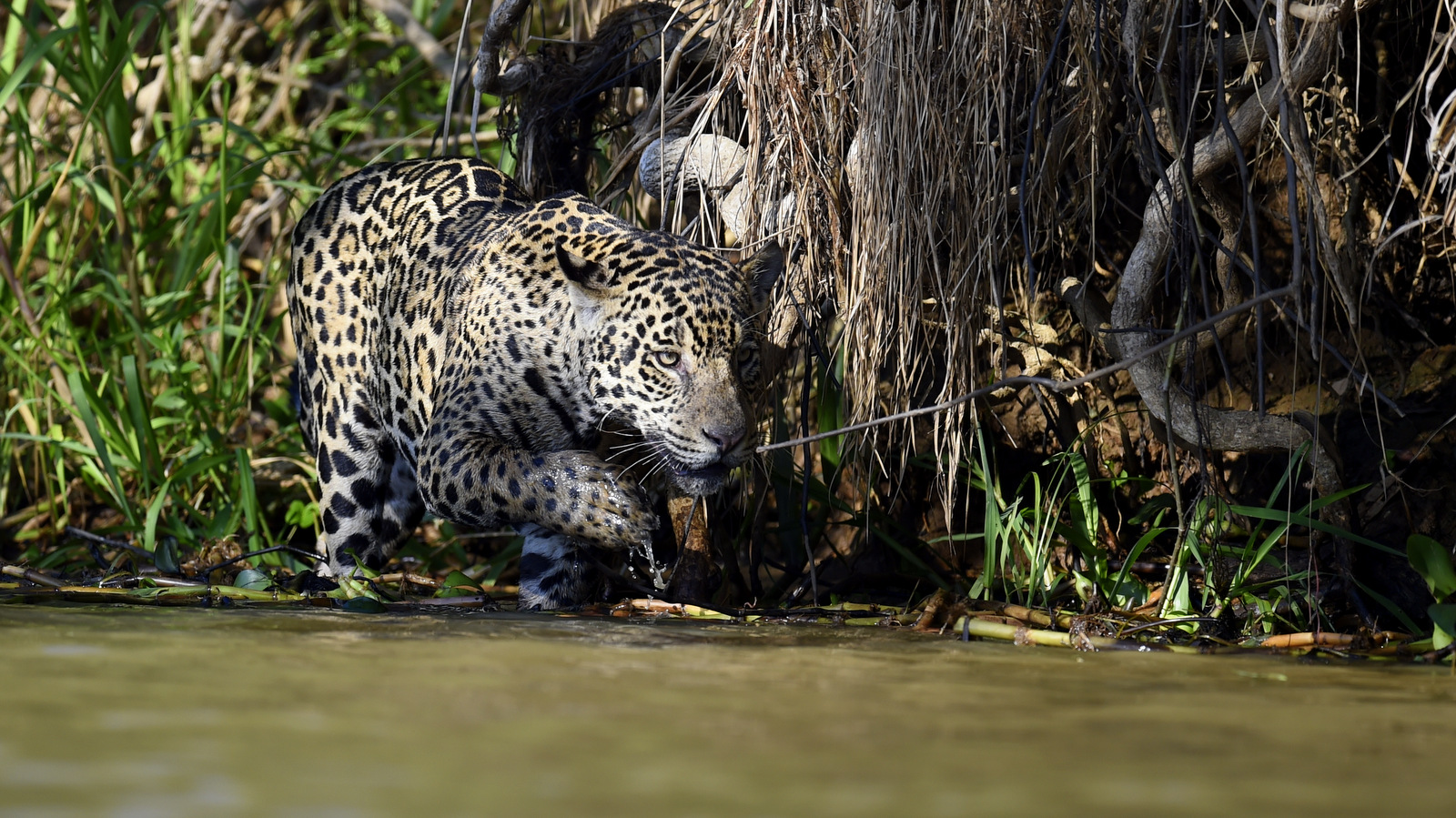 Seeing a jaguar in the wild was phenomenal.  And I was pleasantly surprised with how many good images I was able to capture of this amazing cat.
#2 Theft by Eagle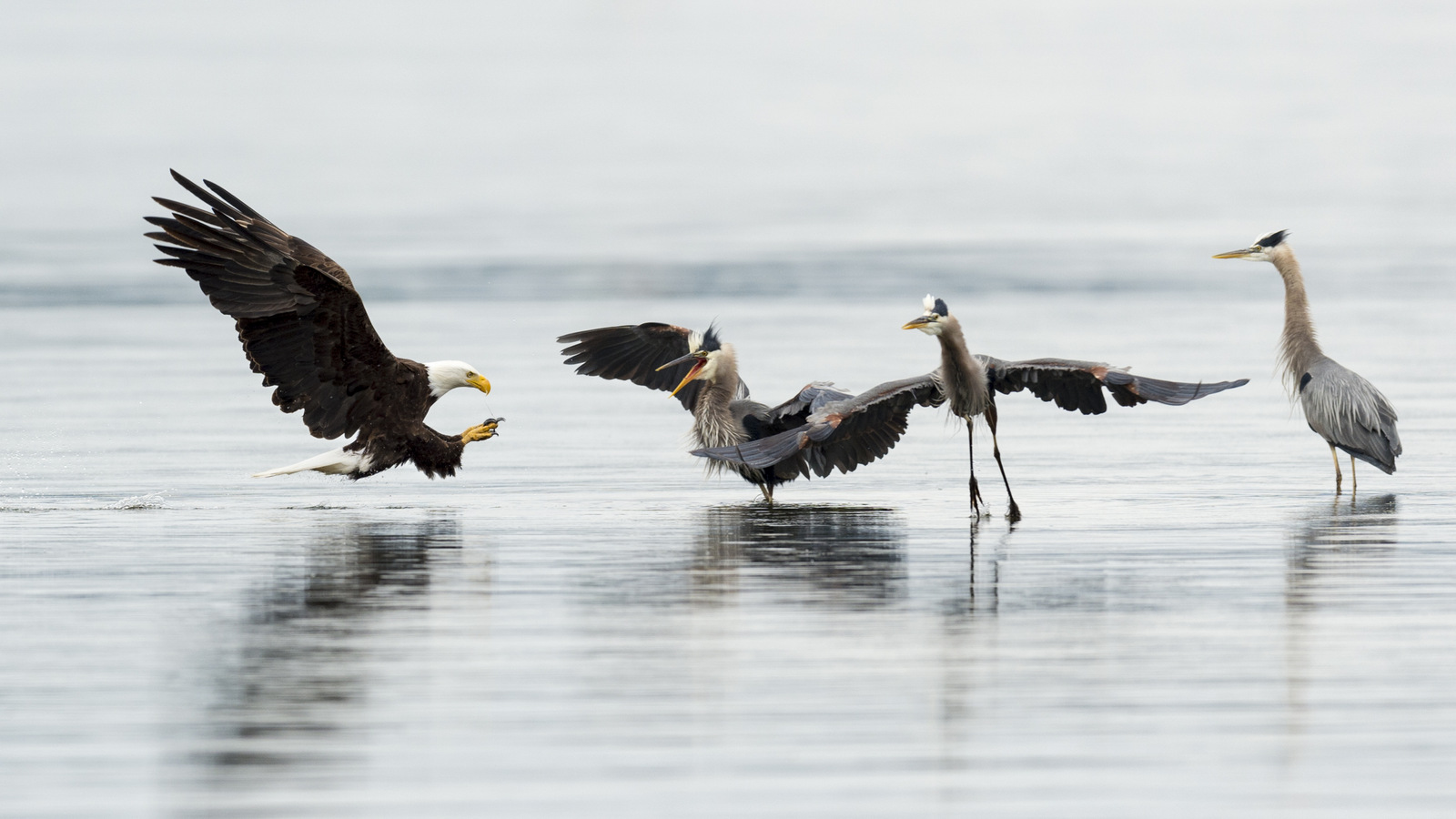 During the year I visited two areas where bald eagles congregated to feast on exposed fish.  In this scene the eagle is about to steal a bullhead fish that is just in front of the Great Blue Heron.  I have dozens of images of eagles to process from the year.
#3 Barred Owl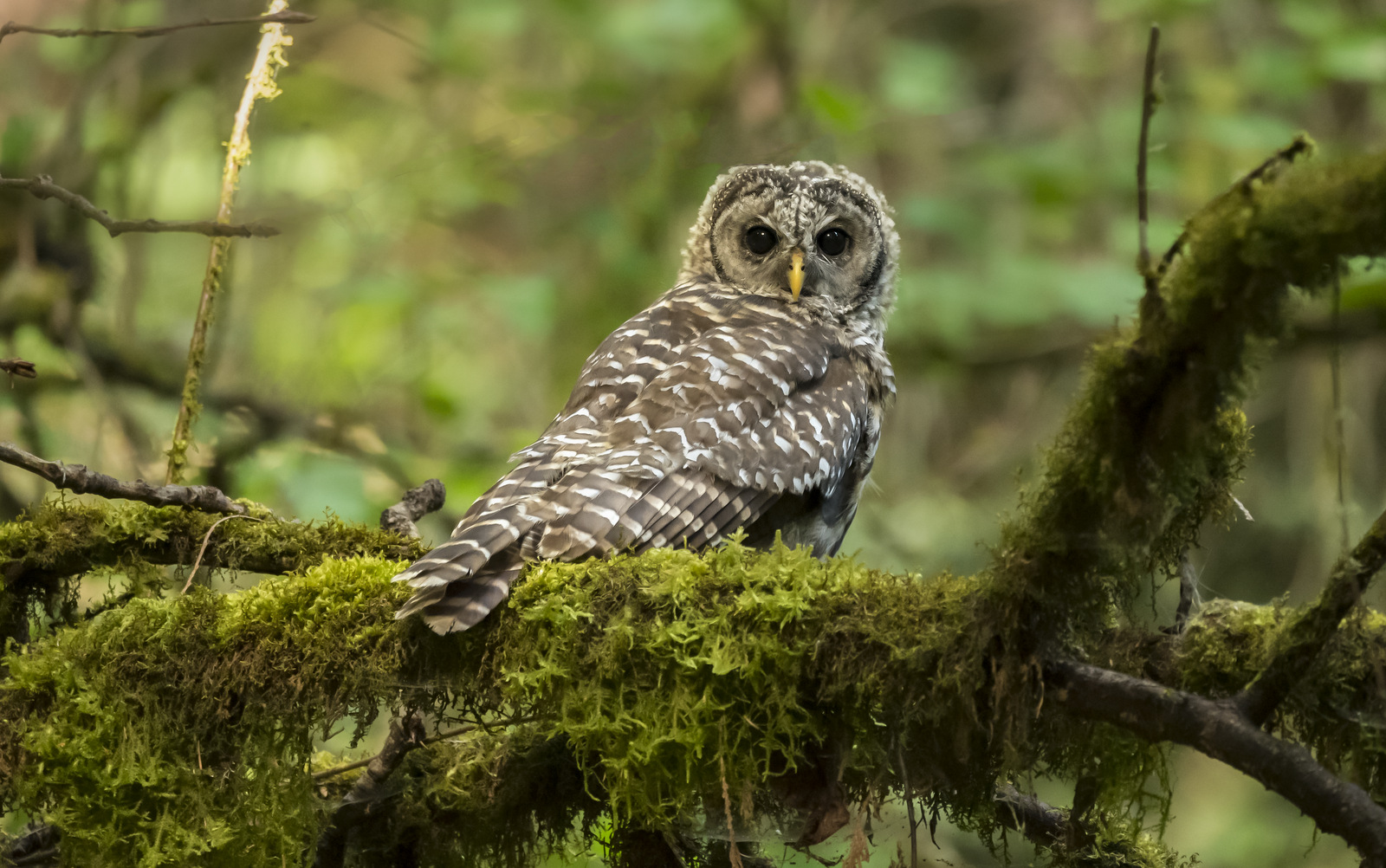 I have seen barred owls several times over the years without much luck in getting a worthwhile image.  And then this happened in a small park in Seattle!
#4 Pygmy Kingfisher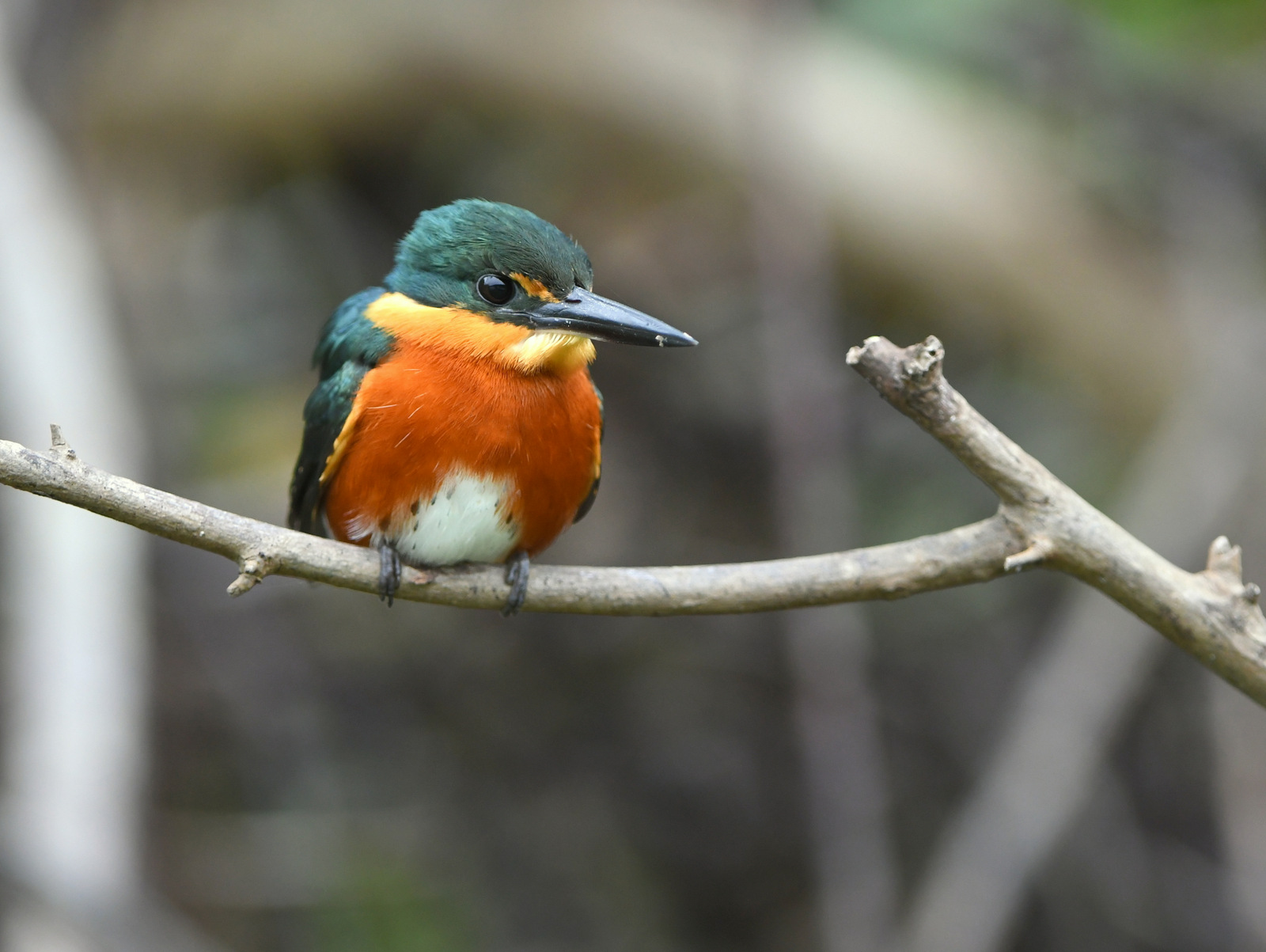 We spotted this little jewel while in the Pantanal in Brazil.  I like this little guy because he reminds of this Malachite Kingfisher shot, that is also one my favorites.
#5  Mt. Rainier Meadow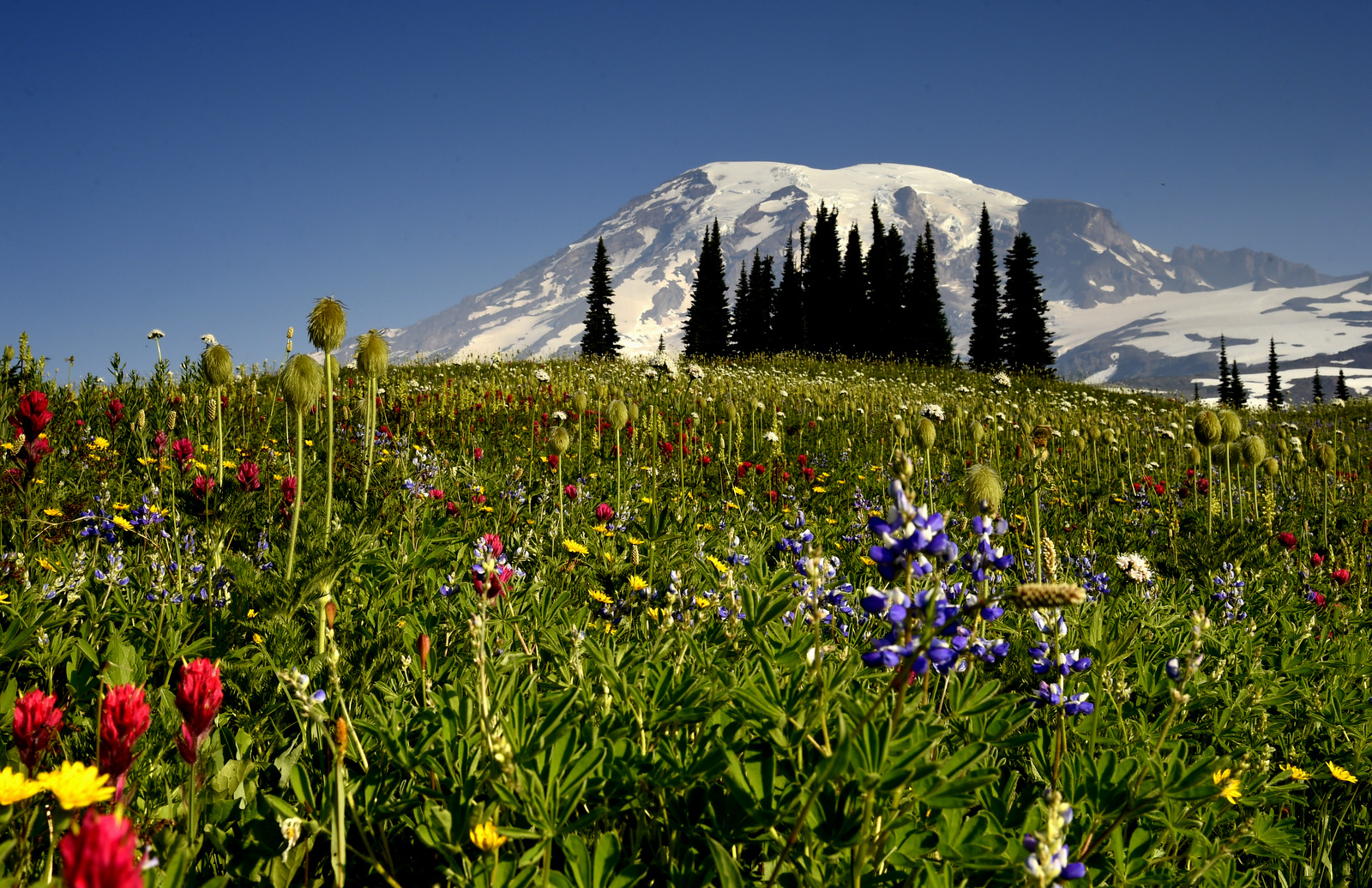 On of my first decent images of the wondrous wildflower displays that one can find near Mt. Rainier.
#6.  Reflection Lake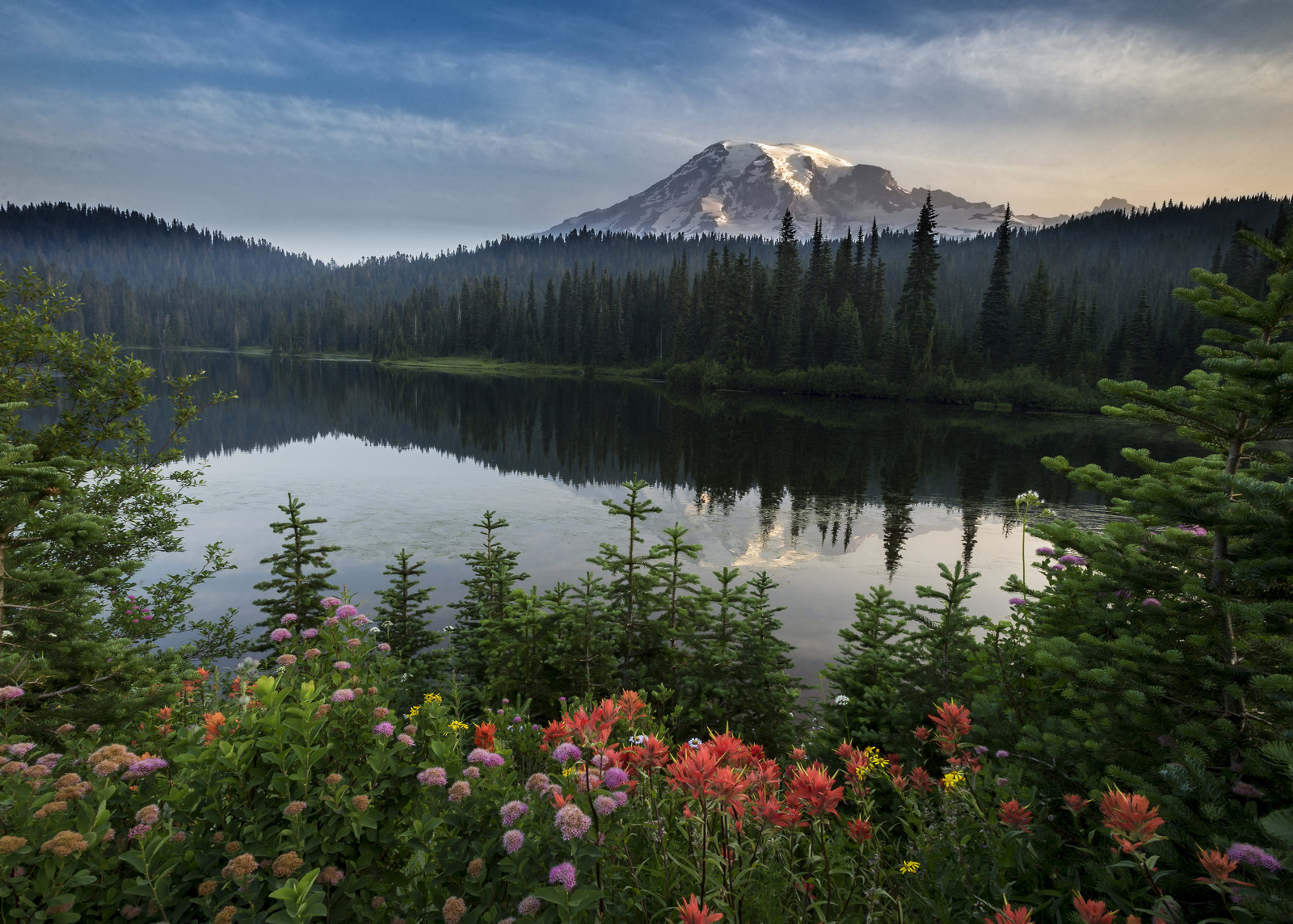 And my first decent image of Mt Rainier at Reflection Lake with a nice dash of color from wildflowers.  A twofer!
#7 Cougar Rock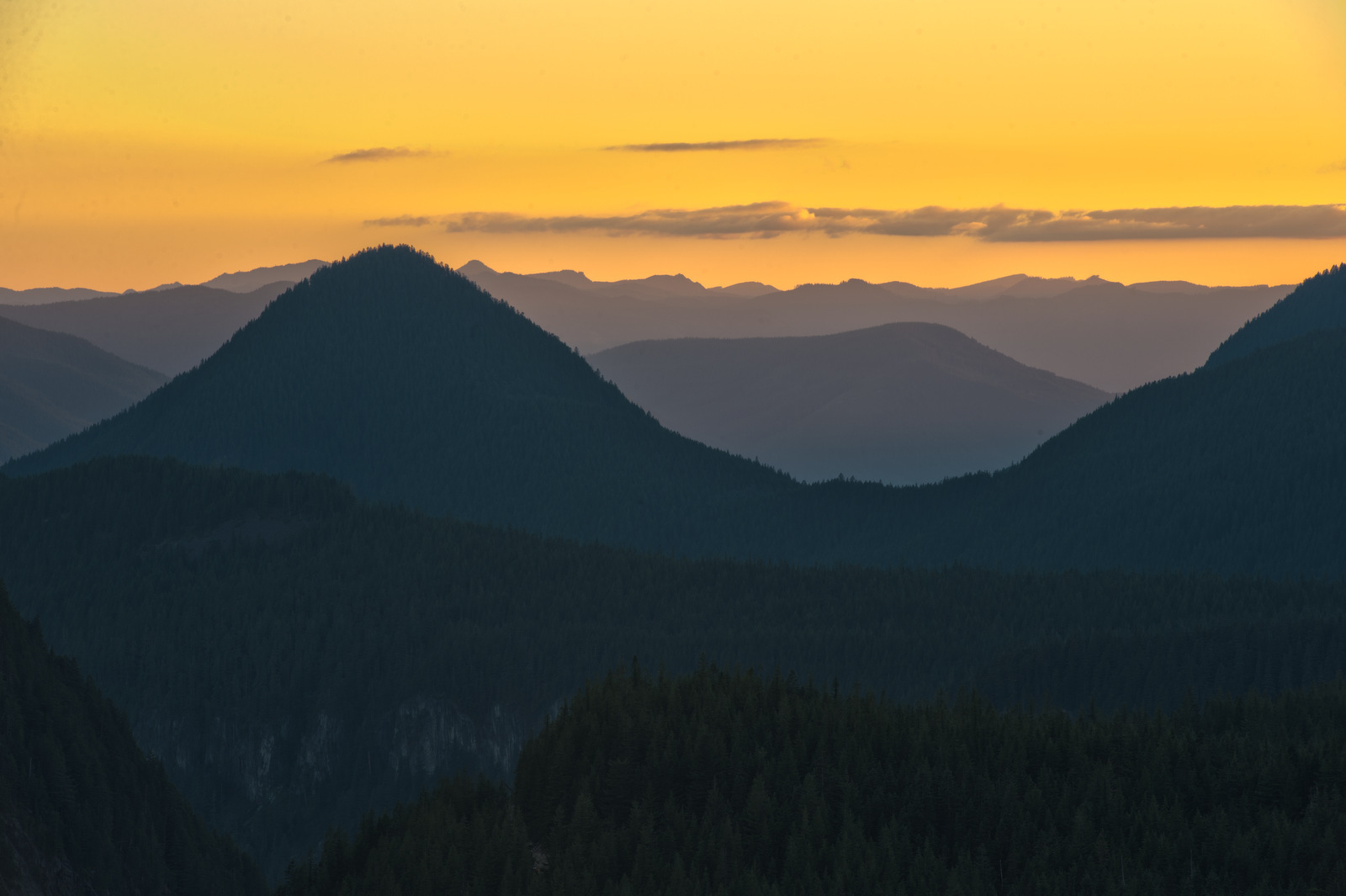 A lovely sunset vantage point near Mt. Rainier.
#8 Mt. Rainier Fall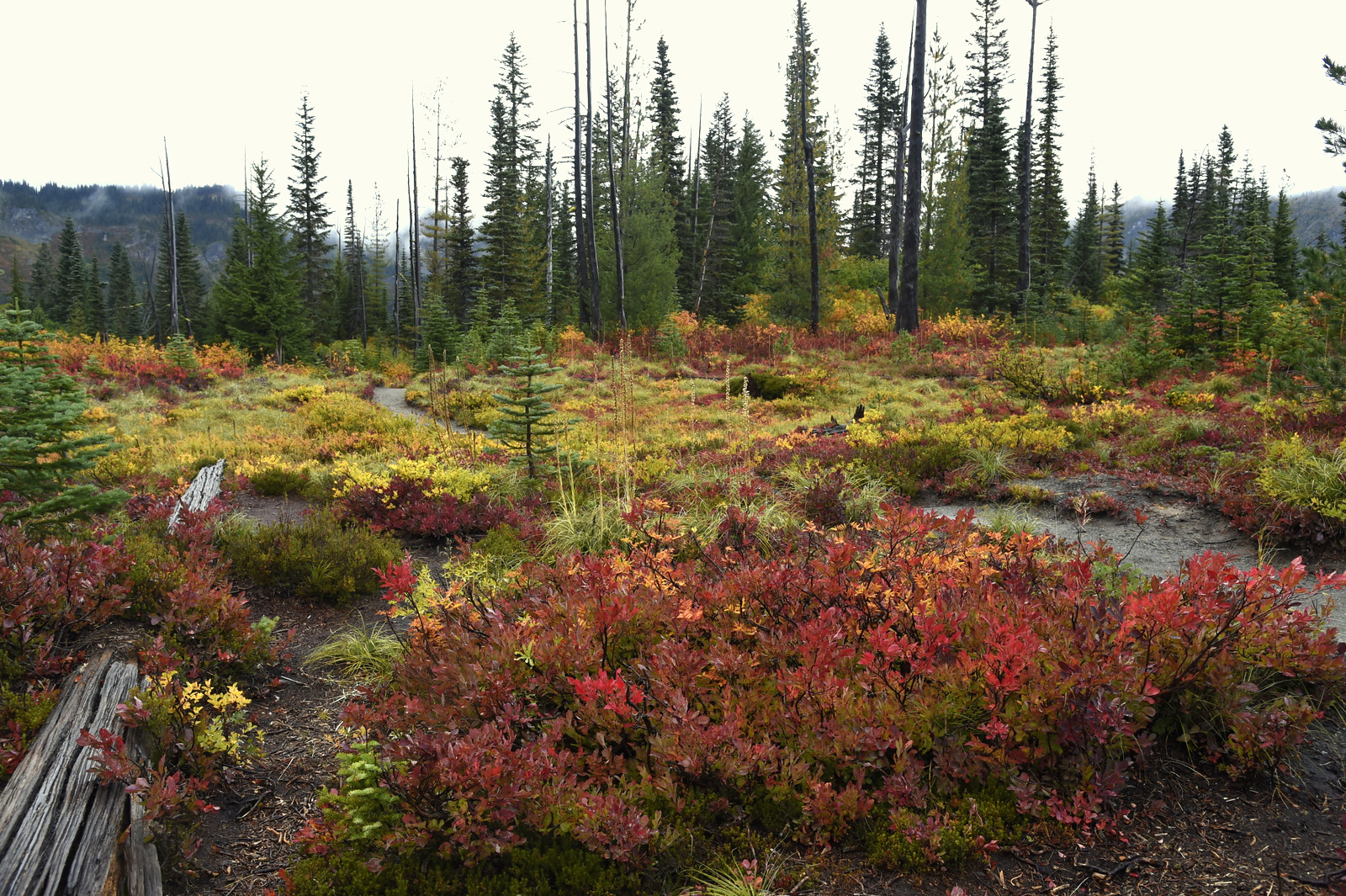 An autumn scene near Mt. Rainier.  In Vermont the fall is all about looking up into the trees to see the display.  Here near Mt. Rainier it is all about looking down as Huckleberry and Larch provide much of the color.
#9  Goose Family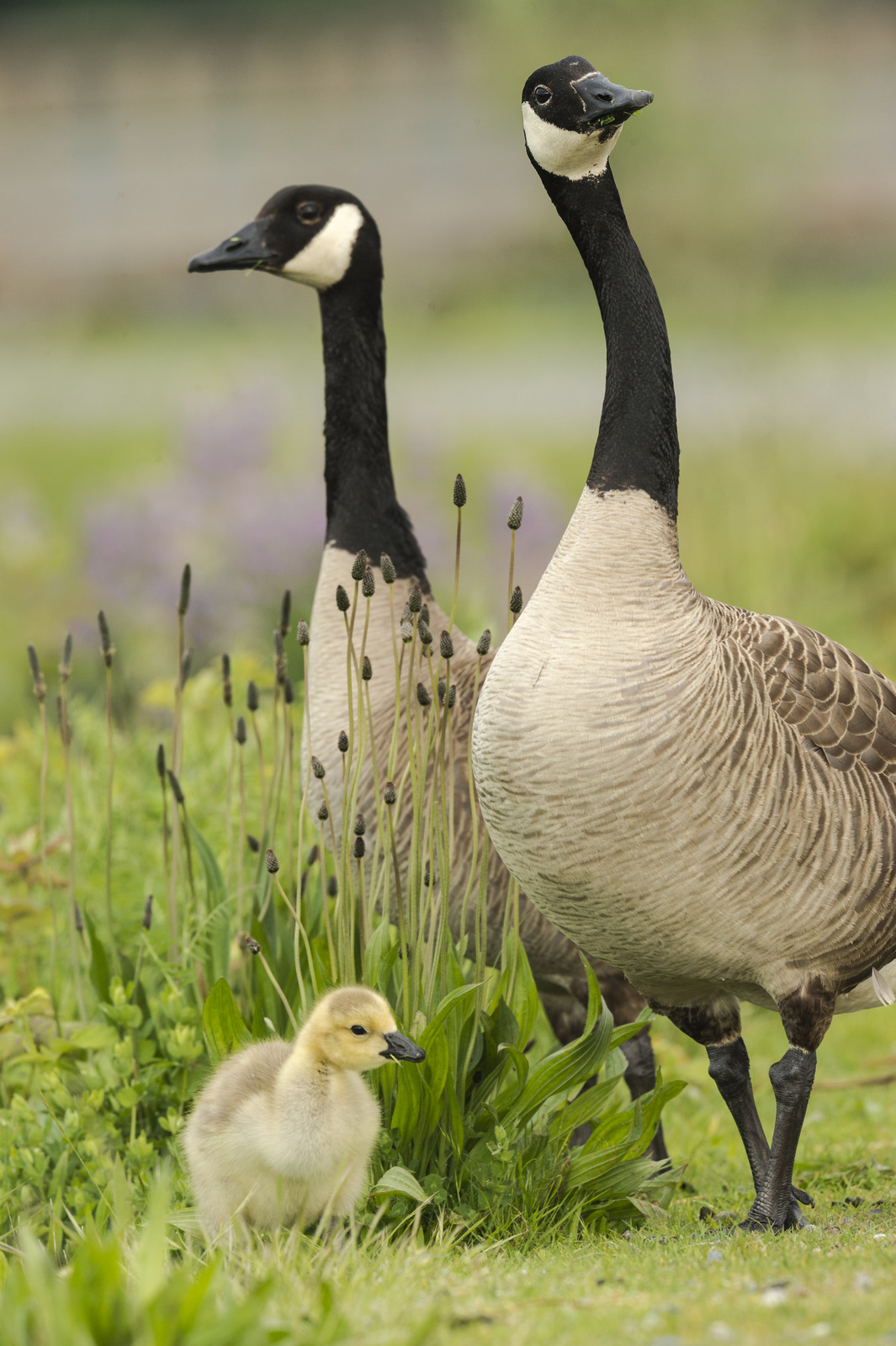 Last year an image of a robin was a surprise entry in the top ten list.  This year it is the Canada Goose.  Usually not one of my favorite creatures, as explained here, but I love this image.
#10  Short-eared Owl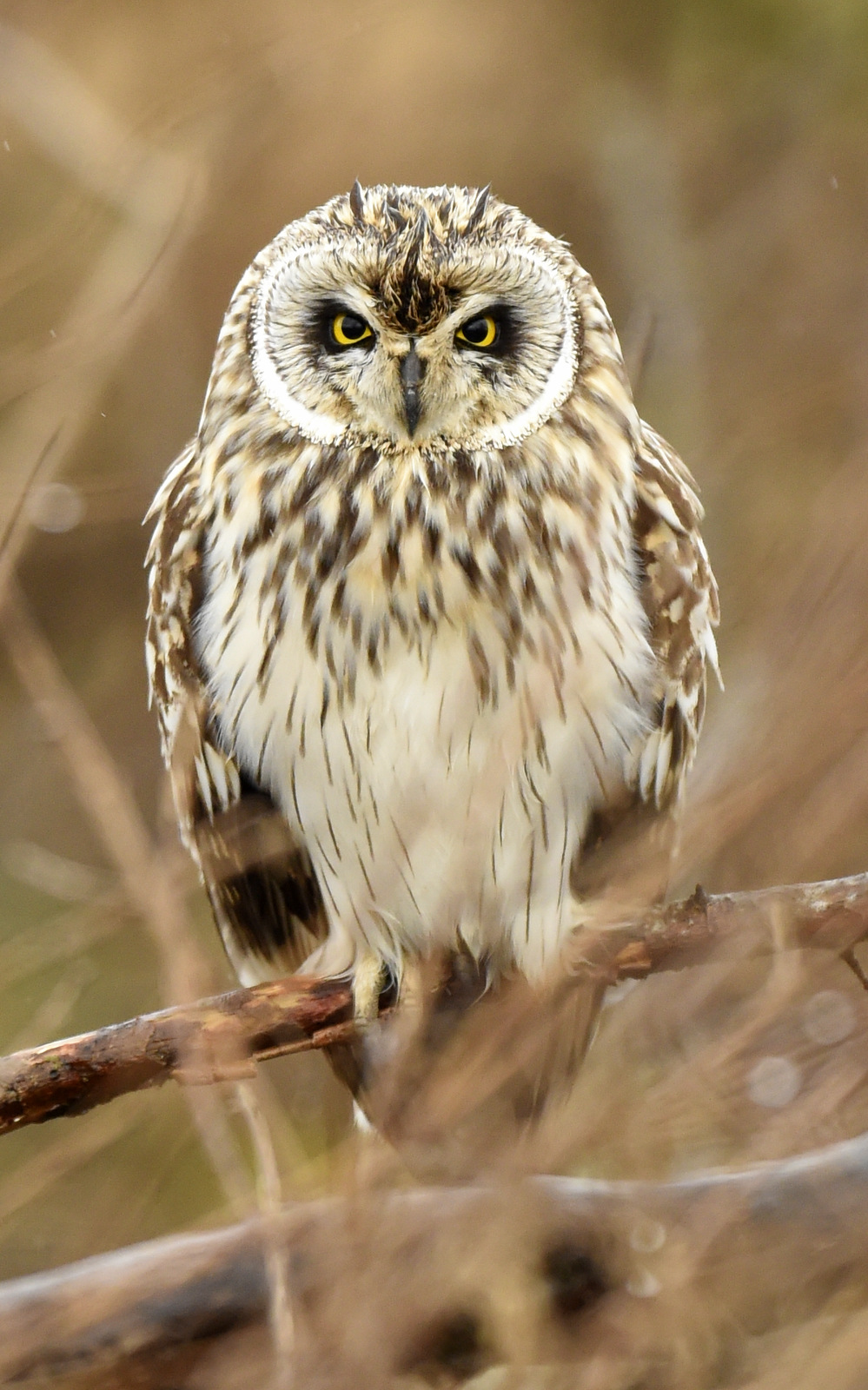 I prefer images of owls in flight but I can't resist the grumpy face and devil horns of this short-eared owl.