Subscribe/About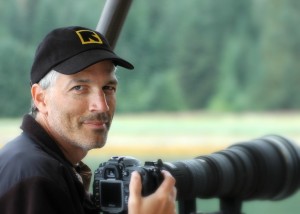 Who is this Guy?
First, thanks for visiting my site.
The primary focus of this site is on nature and wildlife photography.   Since I was a kid I have been fascinated by animals.  While growing up I watched every nature documentary I could find and of course, I watched every episode of Wild Kingdom with great anticipation.
My foray into photography began in 1988 when I left the U.S. for Gabon (West Africa) as a Peace Corps volunteer.  I bought a Nikon FG, the cheapest "real" camera I could afford, and off I went.  I went to Kenya in 1989 on my first safari and that was it — I was hooked.
I spent most of the next 18 years living and working in Africa, primarily working in war zones and supporting communities impacted by conflict.  During this period I lived in Sierra Leone, Rwanda, Angola, the Democratic Republic of Congo, and Kenya.  I also worked on projects in Guinea, Ghana, Ivory Coast, Nigeria, Burundi, Tanzania, and the Republic of Congo.
When not on the job I took every opportunity to go on safari and photograph wildlife.  As it probably shows, I have never been formally trained in photography. Over the years I have read a variety of books on photo science and technique but most of what I know is from trial and error — mostly error.
While living in Africa I often visited a country several times to allow me to explore different national parks and to allow me to experience the same wildlife areas at different seasons of the year.  A landscape can change dramatically from dry season to wet and can offer completely different photographic opportunities.  I have visited national parks and wildlife areas in Kenya, Tanzania, India, Rwanda, and Botswana multiple times and I have also visited Zimbabwe, Zambia, Namibia, Madagascar, and Borneo.
Over time, based on my travels, my professional work, and on my personal research,  it became clear to me that human society was on an unsustainable path.  As my concern grew I decided to return to the United States in 2007 to live and work full time on promoting a more sustainable society.  That journey has included working with Friends of the Earth on climate issues and on urban sustainability issues with the Institute for Sustainable Communities.  I am currently exploring sustainability through a conservation lens as I lead the Snow Leopard Trust's effort to protect those magnificent felines.
Since 2003 I have presented The American Dream: The World's Nightmare at high schools, universities, churches, and to just about anyone who is interested, to raise awareness and promote action on sustainability issues.  Check out my blog, Sustainable Thoughts, to learn more.
Since returning to the States my international photo adventures have decreased as I focus on exploring the natural wonders closer to home.  In 2016 my partner, Nicky and I moved from the east coast to Bellevue, Washington.  We are very excited at the seemingly endless wildlife and nature opportunities to be found in the Pacific Northwest and our list of places to explore seems to grow longer by the day.
I encourage you to subscribe to my blog to receive regular updates.  Each month I publish a "Shot of the Month" where I focus on one image and offer a narrative on the trials and tribulation of being a wildlife photographer.  Other times I delve more deeply into the wonders of a given creature.
Feel free to send me your comments, questions and complaints.  I am always looking for suggestions on how to improve the site.
All the best…michael