It seems all the vogue with nature photographers these days to post their best shots from the previous year.  I figured I would give it a go.  Well, these are not all of my best shots but each is special to me for a range of reasons.  I will provide a quick explanation for each image and why I chose it.
The images are not in order by preference.   Please click on an image to see it larger (It is the best way to view them… :-))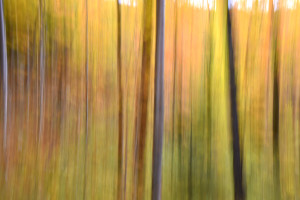 #1  Fall Abstract
Despite living in Vermont for the last 5 years I haven't had much luck in getting good fall foliage shots.  This year I had some great luck but I am most pleased with a series of shots where I experimented with a new technique (for me) that produced some nice abstract shots – to me they seem to really capture the explosion of color that happens here during this magical time in the Northeast.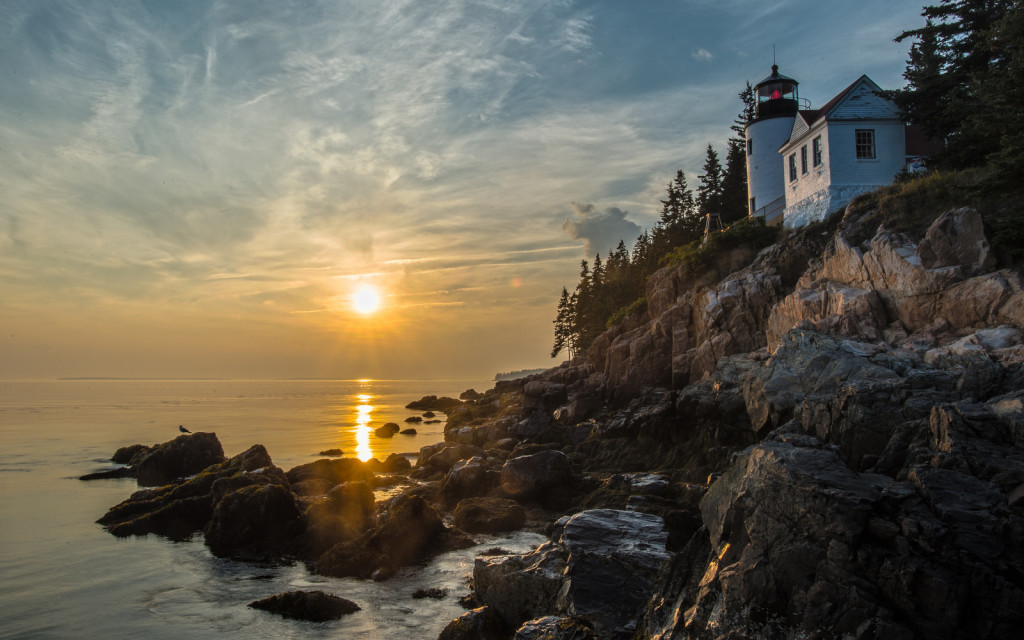 #2  Lighthouse, Bass Harbor
I don't shoot landscapes very often so my skills are pretty basic.  This year I managed to spend only one full day in Acadia National Park but still managed to get this respectable shot.  In this image I experimented with an HDR technique (I will explain this in a later post) that allowed me to capture the full dynamic range of the image.  Another experiment that went surprisingly well!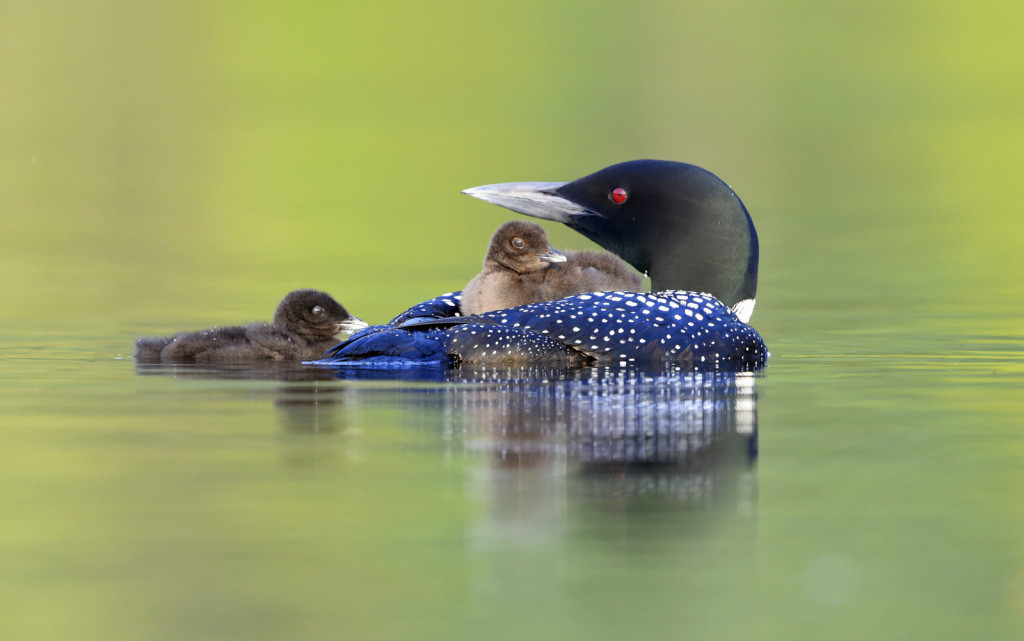 #3  Loon Chicks
2015 was the year of the Loon for me.  After 4 years of trying I finally managed to get some very nice images of loon chicks riding on the adult's back.  The series of shots I got this year is definitely my best accomplishment of the year. (I still need to get these images on my website…)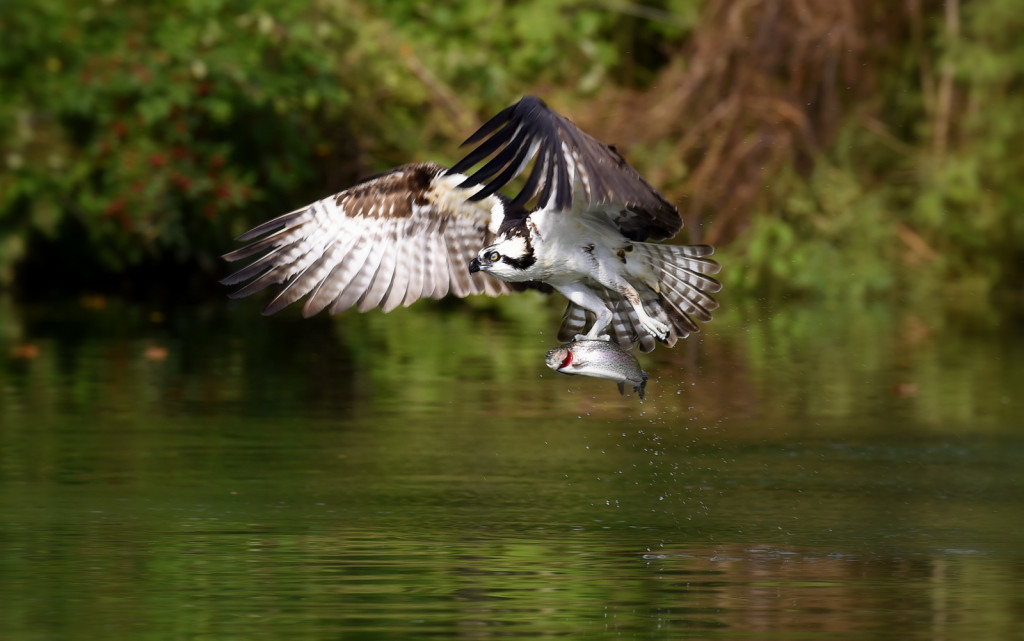 #4  Osprey
I have never had much opportunity to photograph osprey diving for fish.  This year I found an osprey family that lived near a fish hatchery and I was rewarded with a few new images to add to my portfolio.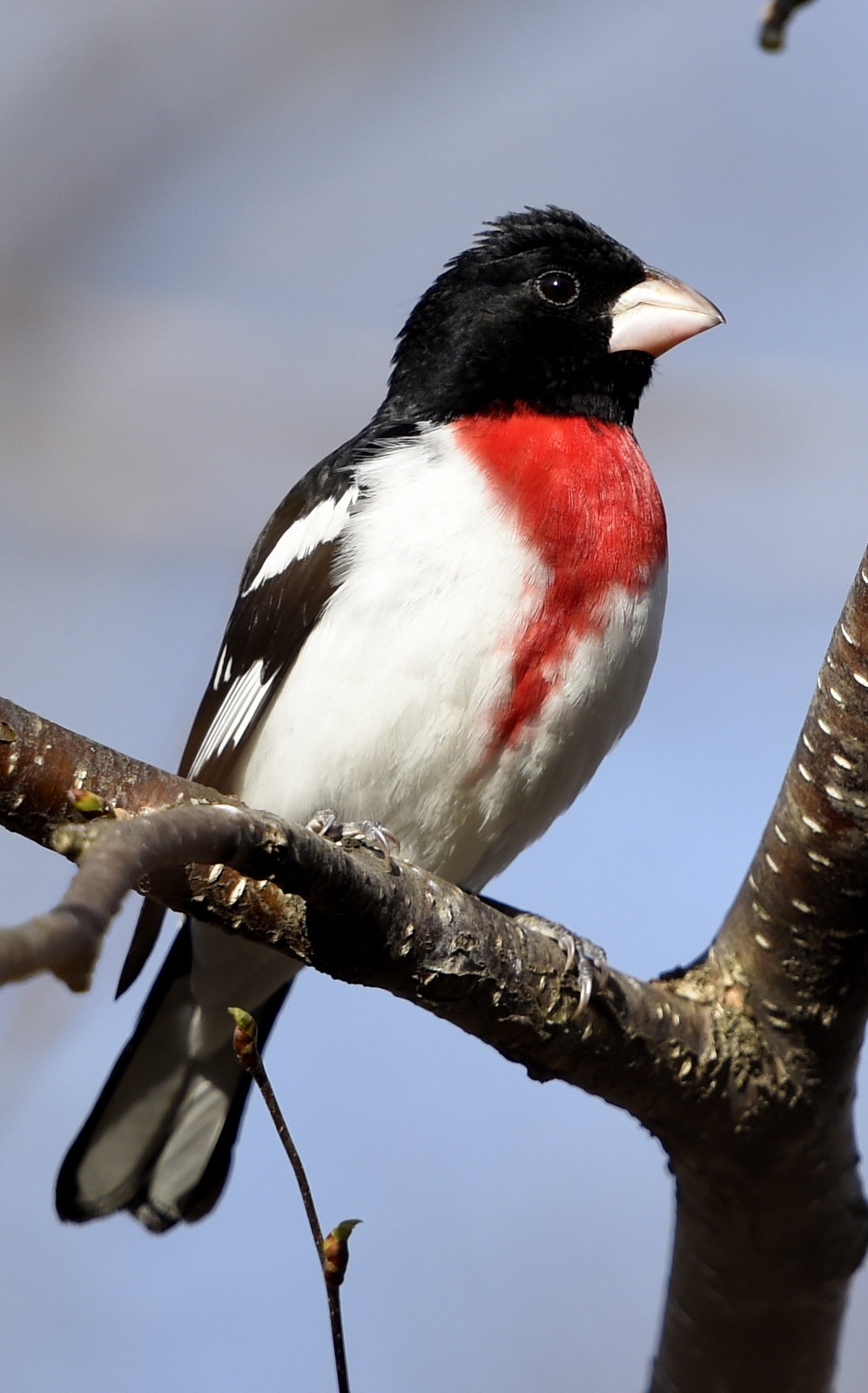 #5 Rose-breasted Grosbeak
I had never seen this stunning bird until we moved to Vermont.  I also never had much luck in getting an image that came close to conveying how beautiful these birds are.  This year my luck improved.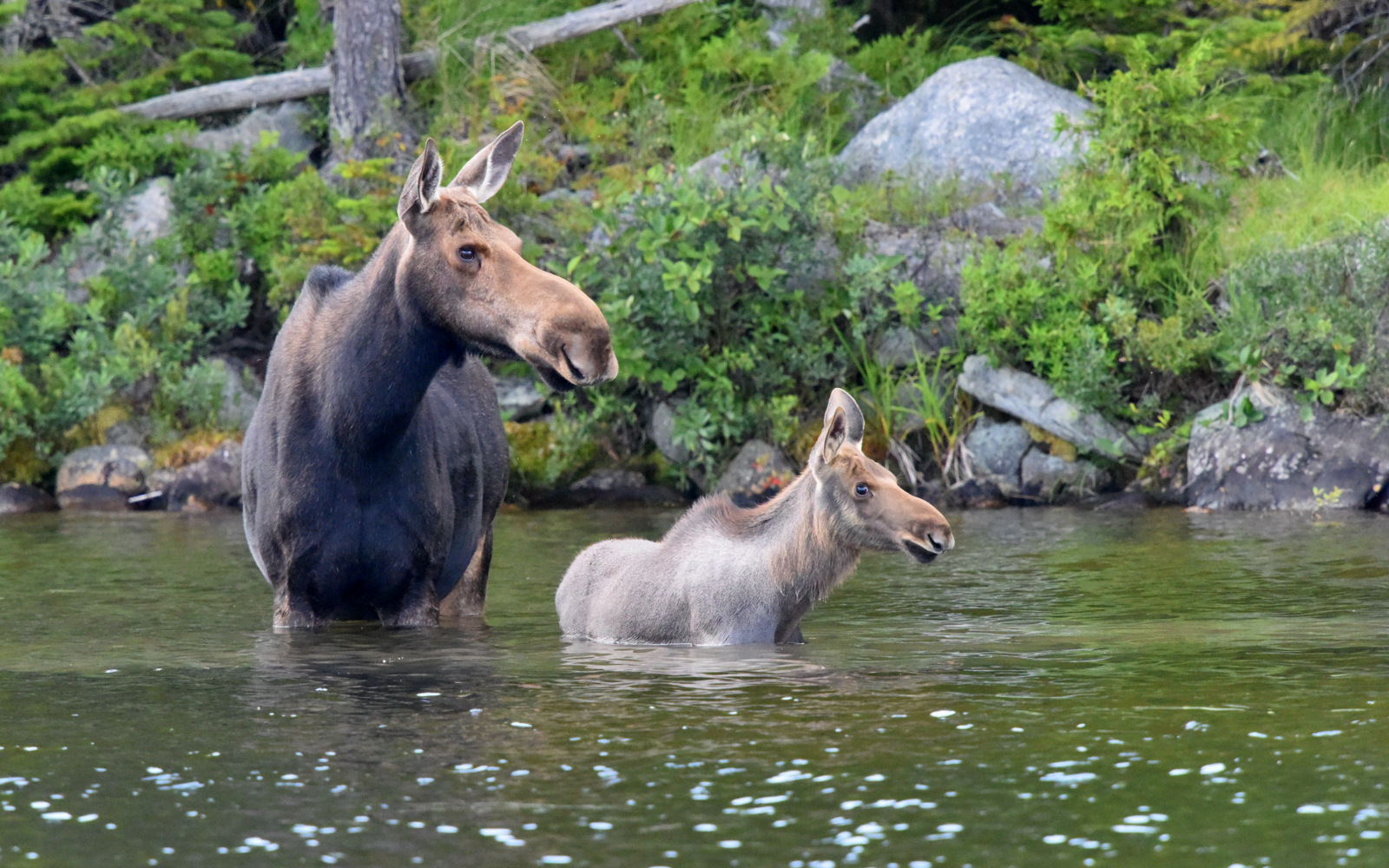 #6  Moose and calf
This year I finally got my first decent image of a calf moose with mom.
My final 4 shots are from a trip to Florida that I took in December.  (I just got back a few days ago)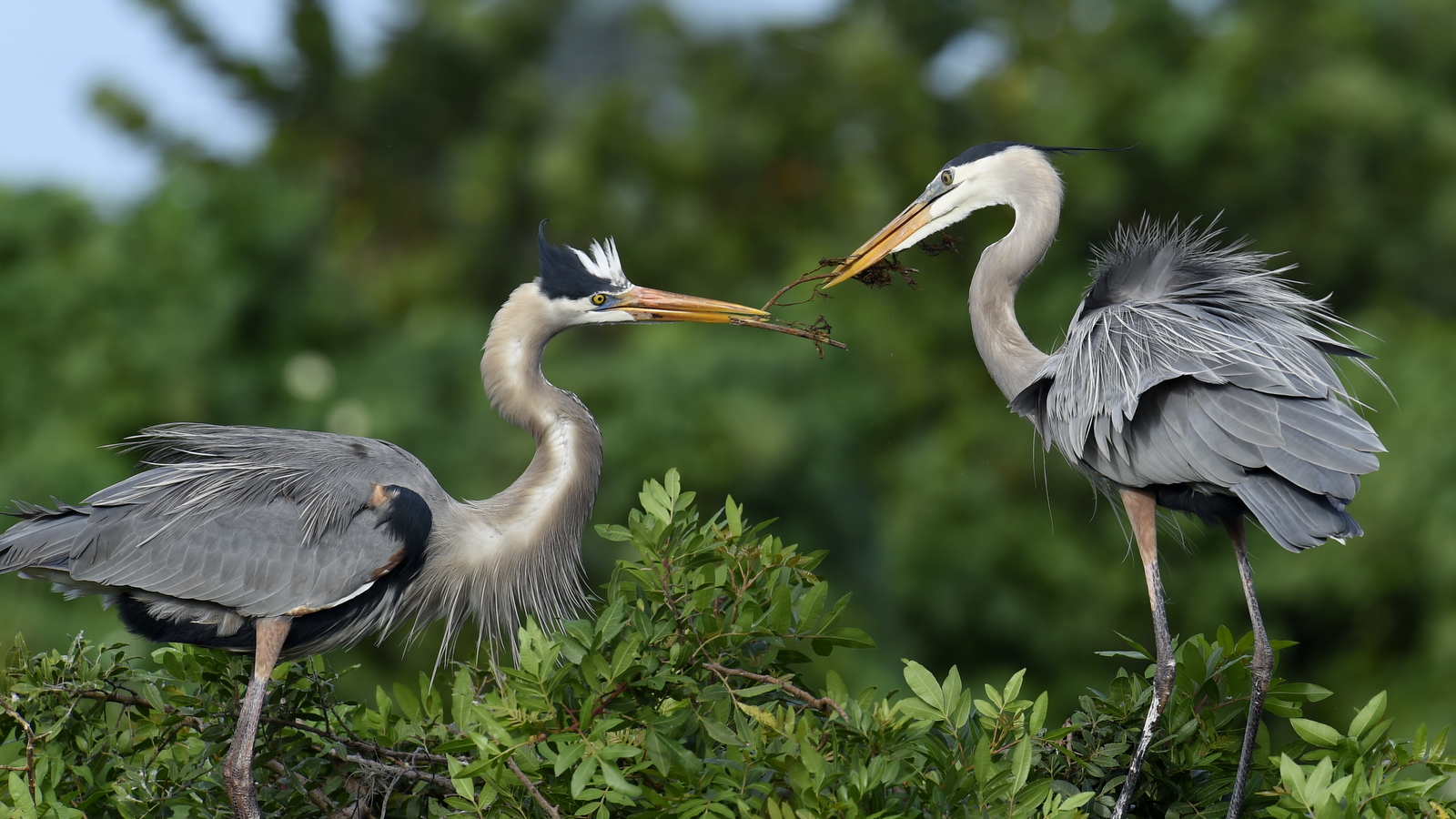 #7  Heron Love
I was able to capture a nice collection of behavior shots of Blue Herons at a rookery in Venice, Florida.  This couple displayed a fascinating range of courting rituals.  Here we can see the male giving a stick as a gift to his partner.  She will then add it to the nest that they were building for their new family.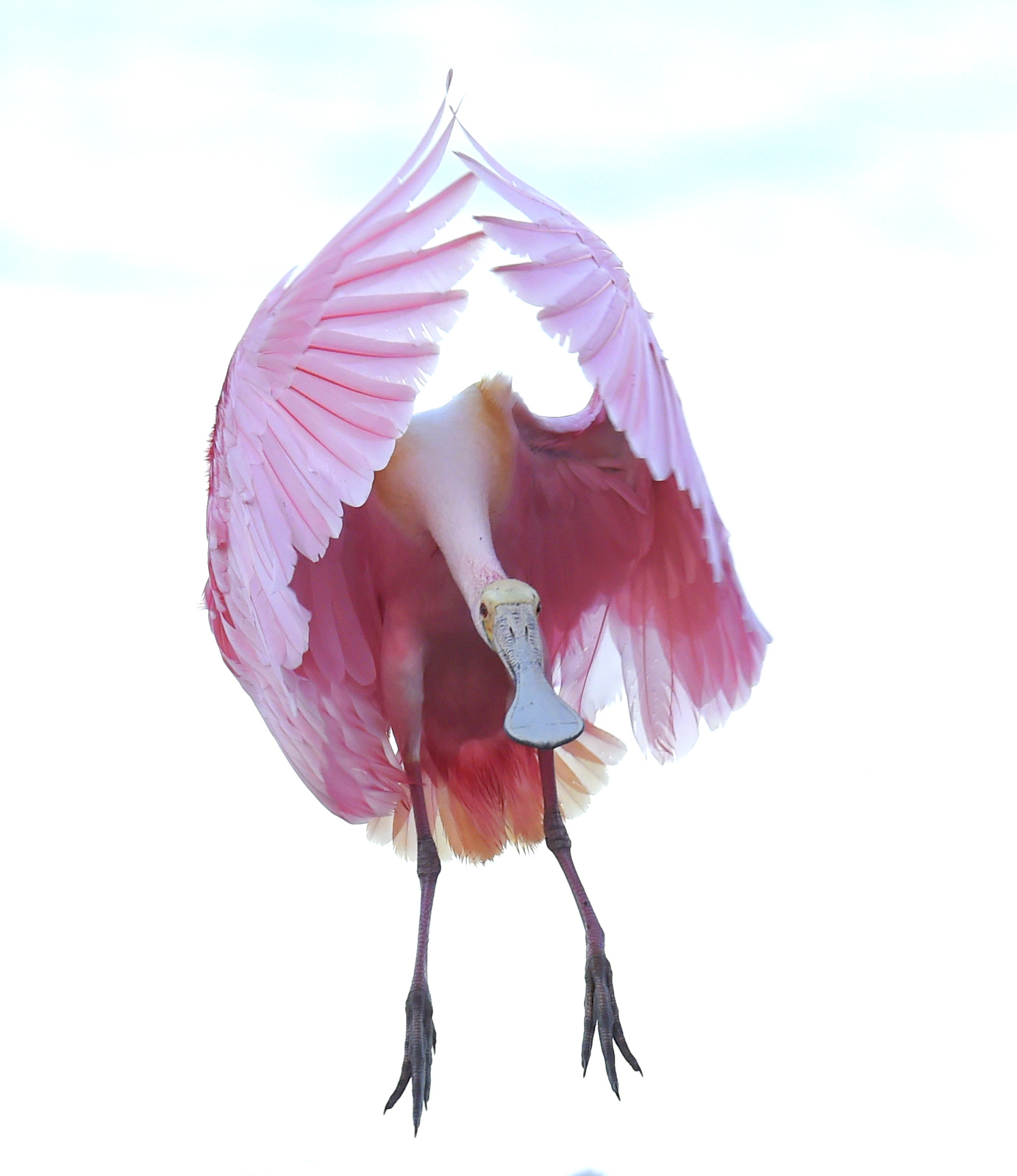 #8  Roseate Spoonbill
I love this shot of a Roseate Spoonbill in flight.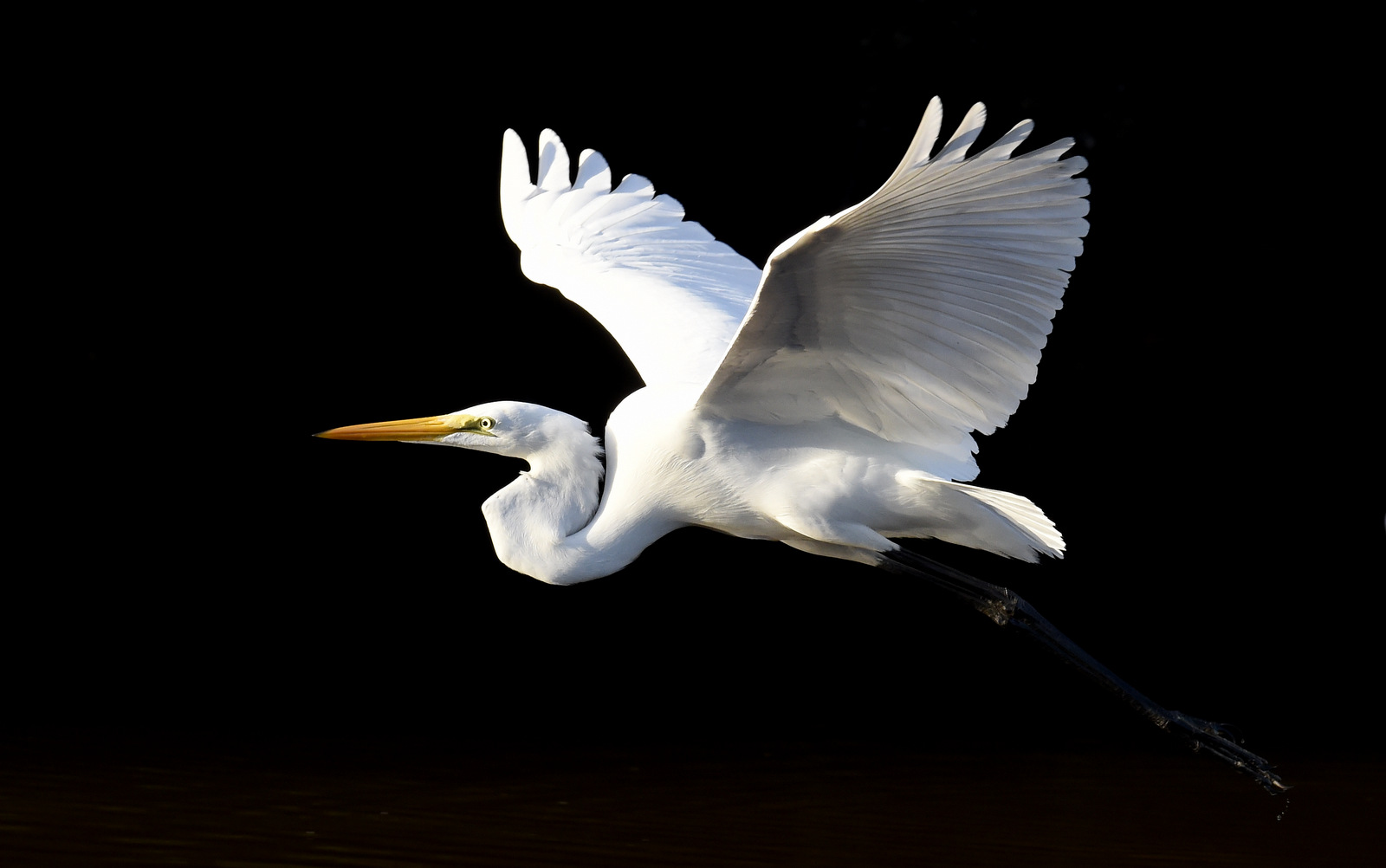 #9  Great Heron
I have always admired images like this where the background is all blacked out.  I was able to experiment with this technique on the recent trip and I was pleased with a few of the images.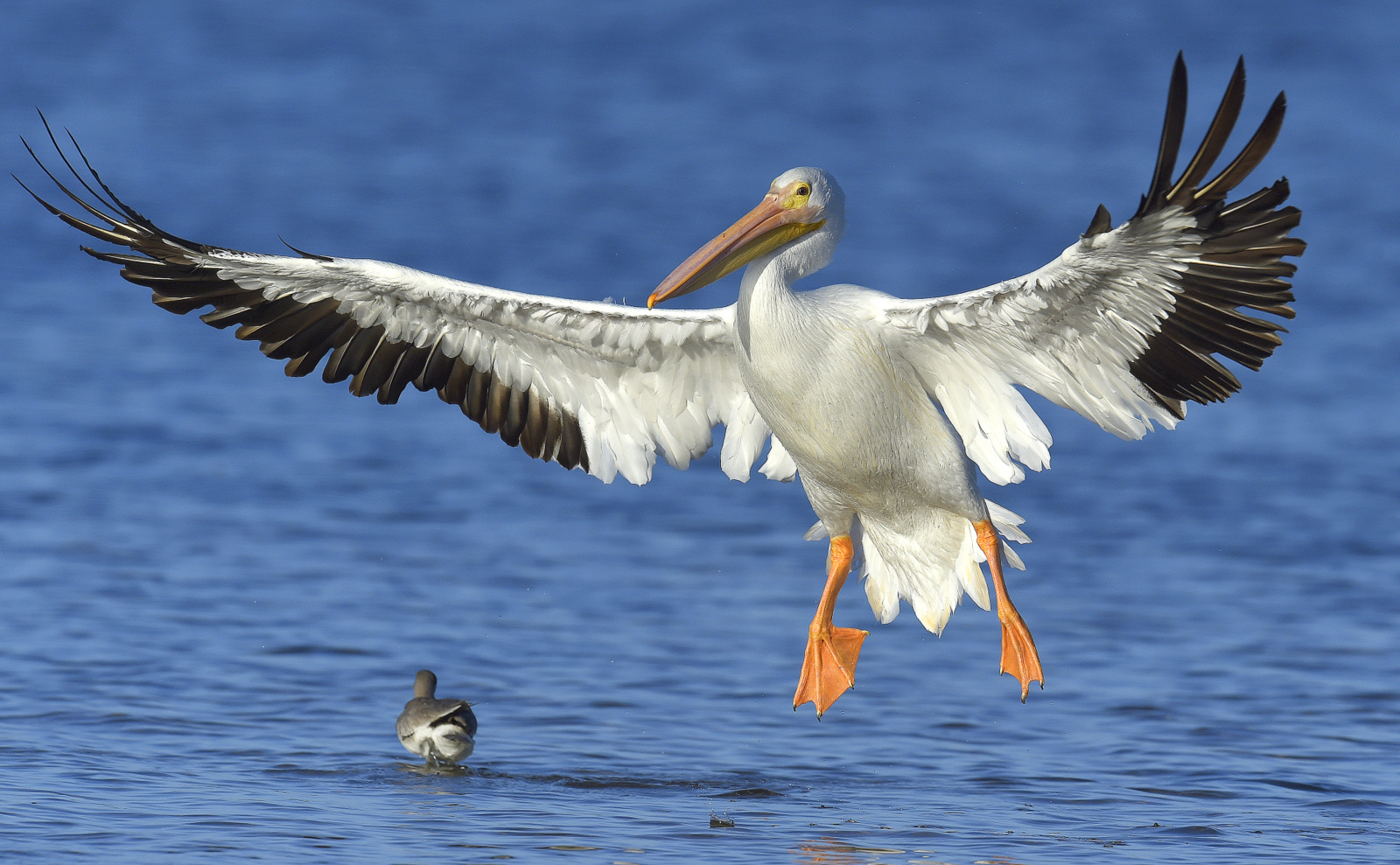 #10  Pelican Landing
This lighting on this pelican is exquisite! The colors blow me away.  Love it!
Bonus item for those making it to the end of this post:
#11  Moose Trip Video
This year I made my first video…not professional by any means but I think it does a good job of giving a sense of what it was like trying to photograph moose in Maine from a canoe.
Have a great 2016!