Shot of the Month – January 2013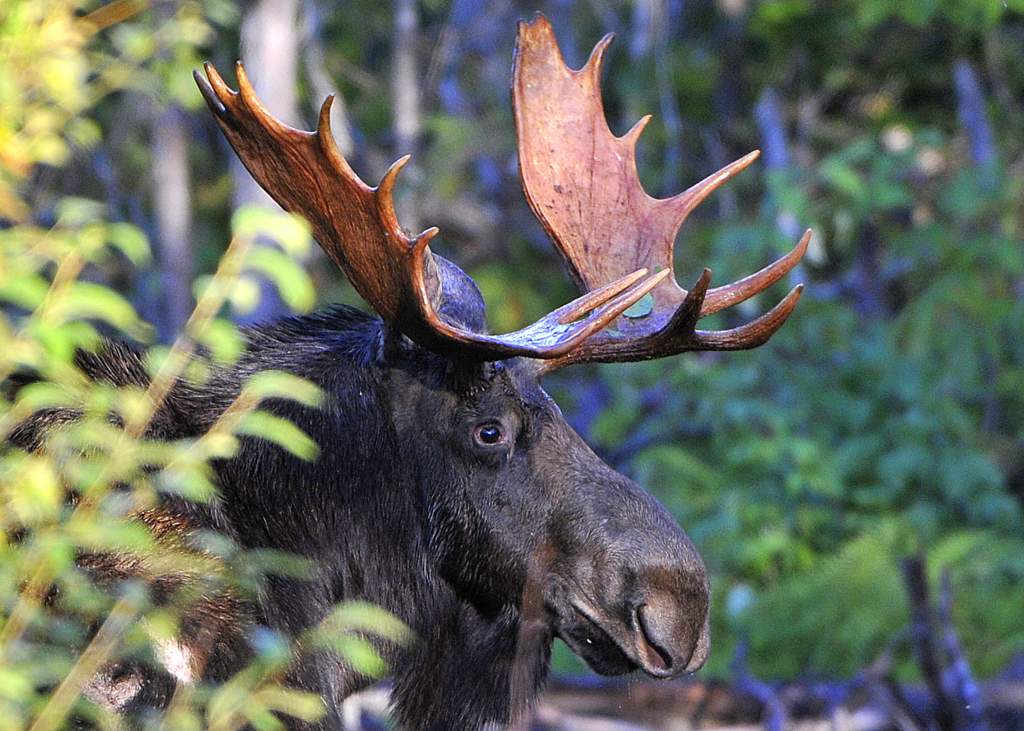 This month an image of the largest living deer species, the moose.  Moose are distributed across a large range of the Northern Hemisphere so depending on where you are, you may see one of six distinct subspecies.  This particular fellow, photographed in Maine, is an Eastern moose.
Canada is home to most of the moose in the Western Hemisphere with a population of 500,000 to 1 million.  In the U.S. moose can be found in 15 states. Alaska is king with a population of 200,000.  Northern New England states are another moose hotspot with Maine's population of 76,000 taking honors. Wyoming has a population of about 8,000 moose and Minnesota has 5,600 Bullwinkles.
In Europe moose are found mainly in Russia (pop. 730,000), Norway (pop. 120,000), Sweden (pop. 300,000 to 400,000), Finland (pop. 115,000), and a smattering  in a few other countries.
From this list of countries you can deduce that moose like cold weather — they primarily live in boreal and mixed deciduous forests in temperate and subarctic climates.   Check out this site for some great maps and information on where moose live.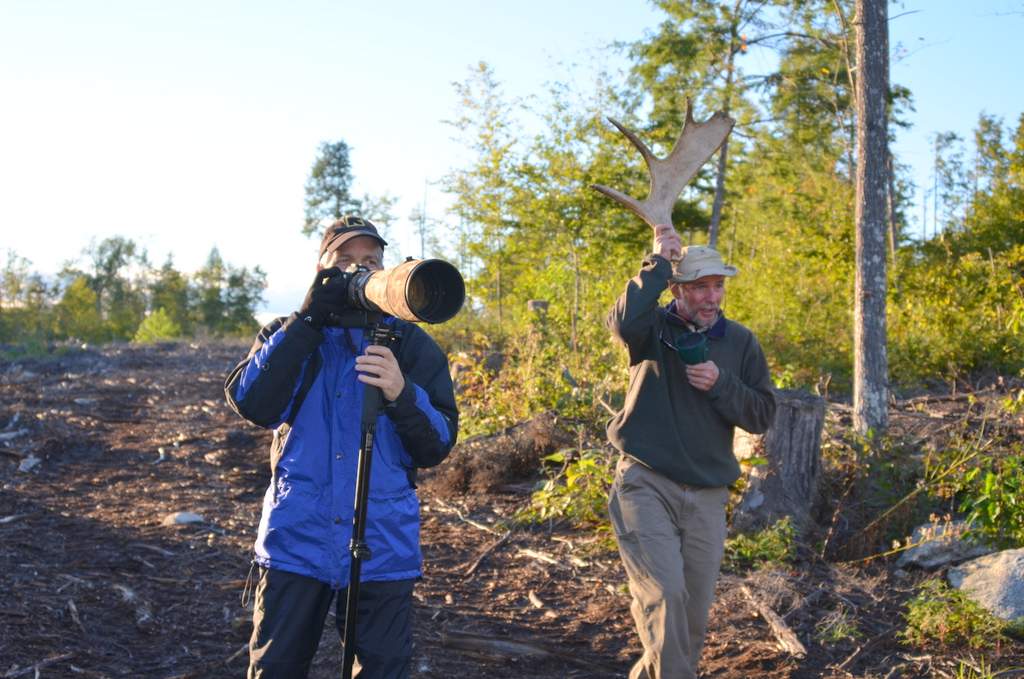 So, how does one find a moose to take his picture?  Well, for me it involved spending a sleep deprived week in Maine.  Each day we would get up at 4:15 am to be on the road by 5:00 am.  With our local guide Bryant at the wheel we spent each day wandering logging roads in search of moose.  We usually did not get back to our hotel until 7 pm.  Just enough time for a shower, download photos and perhaps eat.  We were too tired to go out for dinner and typically just nibbled on food we had brought along.  In bed by 10 because 4:15 comes at you fast and hard.  Repeat.
We timed our visit to coincide with the mating season.  During this period both male (bull) and female (cow) moose call out to attract a partner.  Several times a day we would stop at "favorable" locations and our guide would imitate a moose call to try and draw in a bull.  In the second image you can see me taking the photo of the moose shown above.  Bryant  had successfully called this large male in.  You may notice that Bryant is holding up an antler — his attempt to look moose-like.  Moose have terrible eyesight but excellent hearing and sense of smell.
Seeing a bull moose on a crisp autumn day in Maine…can be tiring, but definitely one for the life list.
Until next month….m