Winter Blues – December 2010
Shot of the Month – December 2010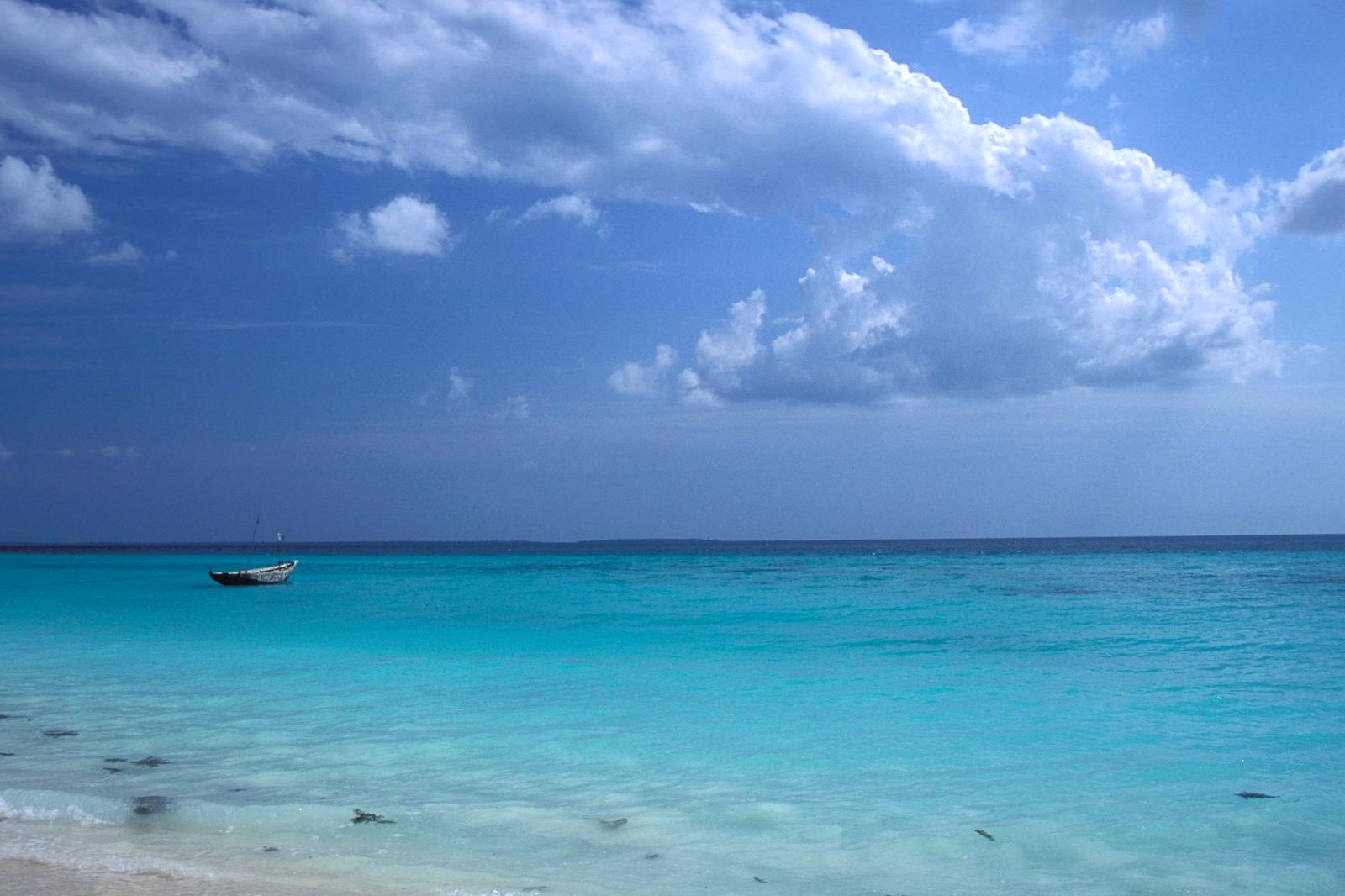 Now this is a Christmas scene that I can get excited about.  I know, you snow-loving, holiday traditionalists and winter- sport zealots will cry foul at such blasphemy, but hey, it's my site, so pipe down in the back.
This cobalt scene is from a beach in northern Zanzibar.  Zanzibar is an island off the coast of East Africa and is a semi-autonomous part of Tanzania.
A few fun facts about Zanzibar
Zanzibar is actually a collection of islands – two large ones (Unguja, and Pemba) and numerous smaller ones.  Unguja is the one most people refer to when speaking about "Zanzibar."
The great weather and amazing views have attracted humans for a long time – human remains on the island date back over 20,000 years.
The island is famous for the spices it produces: cloves, nutmeg, cinnamon, and pepper.
Zanzibar has been a gateway to Africa for centuries and its past is replete with exotic trade, adventure, and conquests and overlords from Oman, Portugal, and England.
The shortest war on record took place here.  The mighty Brits won the Anglo-Zanzibar War here in 1896 in 38 minutes flat.  Jolly good, that.
This shot is for those of you who share my pining for warmer climates during these blustery months.  Perhaps this scene can act as a minor remedy for those times when your back aches from clearing yet another snowfall.  Or when cabin fever weighs on you like a suffocating blanket.  Or when your eyes ache for color, any color other than shades of steel grey.  Stare deep into this sea of blues and drift off for a mini reprieve.
I'll be there, waiting.
All the best to you and those close to you for this holiday season. 🙂